Evil People Think Evil Thoughts
by David J. Stewart | October 2019
Proverbs 4:23, "Keep thy heart with all diligence; for out of it are the issues of life."
I was watching a creepy episode of the Tv series "Forensic Files" today.[1] There are about 400 of the programs in the series, I think. A police detective said something about the culprit at the end of the episode that caught my attention. He said: "EVIL PEOPLE THINK EVIL THOUGHTS!" There is so much truth to be gained from what he said. I was then reminded of something great that I heard Pastor Jack Hyles say recently in a sermon...

"I believe any man in this world, can love any other man in this world, if he thinks right! The reason you hate is because you think hate. The reason you love is because you think love." —Dr. Jack Hyles, a quote from the excellent MP3 sermon, "What The Law Could Not Do" (July 5, 1987 - First Baptist Church of Hammond, PM service).

It cannot be overemphasized enough the importance of maintaining a proper thought life as a believer! The Lord Jesus Himself warned us about EVIL THOUGHTS, which emanate from the human heart...

Matthew 15:18-20, "But those things which proceed out of the mouth come forth from the heart; and they defile the man. For out of the heart proceed evil thoughts, murders, adulteries, fornications, thefts, false witness, blasphemies: These are the things which defile a man: but to eat with unwashen hands defileth not a man."

The inspired Word of God warns us about associating with evil people, because EVIL PEOPLE THINK EVIL THOUGHTS...

Proverb 23:5-7, "Wilt thou set thine eyes upon that which is not? for riches certainly make themselves wings; they fly away as an eagle toward heaven. Eat thou not the bread of him that hath an evil eye, neither desire thou his dainty meats: For as he thinketh in his heart, so is he: Eat and drink, saith he to thee; but his heart is not with thee."

The Holy Scriptures teach us that every human heart by nature is "deceitful above all things" and "desperately wicked," who can know it? ...

Jeremiah 17:9-10, "The heart is deceitful above all things, and desperately wicked: who can know it? I the LORD search the heart, I try the reins, even to give every man according to his ways, and according to the fruit of his doings."

The Holy Bible teaches us as Christians how to avoid developing EVIL CHARACTER (our habits)...

2nd Corinthians 10:3-6, "For though we walk in the flesh, we do not war after the flesh: (For the weapons of our warfare are not carnal, but mighty through God to the pulling down of strong holds;) Casting down imaginations, and every high thing that exalteth itself against the knowledge of God, and bringing into captivity every thought to the obedience of Christ; And having in a readiness to revenge all disobedience, when your obedience is fulfilled."

When a sinful thought of idolatry, greed, lust, rebellion, foolishness, hate, gossip, slander or envy enters into our mind, we must immediately capture that thought, CASTING DOWN such wicked imaginations, and bring our thoughts into OBEDIENCE to Jesus Christ! Proverb 24:9, "The thought of foolishness is sin: and the scorner is an abomination to men." I love something that Pastor Steven Anderson said in a sermon...

"God's Word is the weapon of our warfare to defend our mind, to battle against the assault on our mind that takes place daily. And when you understand how important this is, you can see that Satan is out to get your mind! You know—through TV, through music, through advertisements, through billboards, through magazines, through wicked people that you come into contact with—he's constantly trying to get into your mind, to corrupt your mind—Pervert your mind, get you to think wicked thoughts, get you to think an evil thought—and he wants to get into your mind!"

SOURCE: Pastor Steven Anderson; A life-changing quote from the sermon "SINS OF THE MIND | MP3"

Sin is not the same thing as evil. Sin is to break God's commandments. Evil is premeditated sin. A person who hits their thumb with a hammer while pounding a nail, and takes the Lord's name in vain, has sinned. They didn't plan to do it, it just happened. A woman who has an abortion has done evil, because she planned to do it, and is guilty of premeditated first degree murder! No woman who has an abortion will escape the judgment of God. Exodus 20:13, "Thou shalt not kill." There are two ways to sin: COMMISSION and OMISSION. To do what is wrong is to COMMIT a sin. 1st John 3:4, "Whosoever committeth sin transgresseth also the law: for sin is the transgression of the law." Pharaoh admitted to Moses that he has sinned. Exodus 9:27a, "And Pharaoh sent, and called for Moses and Aaron, and said unto them, I have sinned..." To fail to do what is right is a sin of OMISSION. James 4:17, "Therefore to him that knoweth to do good, and doeth it not, to him it is sin." Pharaoh and his people in Egypt were both sinful and wicked. Exodus 9:27b, "I and my people are wicked." They were wicked because they chose to live in sin and rebellion against God.

"The reason you don't like the Bible, you old sinner, is because it knows all about you." —Billy Sunday

So we learn that as believers we cannot escape being SINNERS, but we can avoid becoming EVIL. There is a progression that a person takes to become evil. Dr. Bob Jones Sr. (1883-1968) wisely said, "Behind every tragedy in human character is a slow process of wicked thinking." Yes Sir! I don't want to become evil. I would rather die! I want to have God's goodness in me. Goodness is a part of the "fruit" (singular) of the Holy Spirit. I love the epistle of Galatians...

Galatians 5:13-26, "For, brethren, ye have been called unto liberty; only use not liberty for an occasion to the flesh, but by love serve one another. For all the law is fulfilled in one word, even in this; Thou shalt love thy neighbour as thyself. But if ye bite and devour one another, take heed that ye be not consumed one of another. This I say then, Walk in the Spirit, and ye shall not fulfil the lust of the flesh. For the flesh lusteth against the Spirit, and the Spirit against the flesh: and these are contrary the one to the other: so that ye cannot do the things that ye would But if ye be led of the Spirit, ye are not under the law. Now the works of the flesh are manifest, which are these; Adultery, fornication, uncleanness, lasciviousness, Idolatry, witchcraft, hatred, variance, emulations, wrath, strife, seditions, heresies, Envyings, murders, drunkenness, revellings, and such like: of the which I tell you before, as I have also told you in time past, that they which do such things shall not inherit the kingdom of God. But the fruit of the Spirit is love, joy, peace, longsuffering, gentleness, goodness, faith, Meekness, temperance: against such there is no law. And they that are Christ's have crucified the flesh with the affections and lusts. If we live in the Spirit, let us also walk in the Spirit. Let us not be desirous of vain glory, provoking one another, envying one another."

Carefully notice dear reader that the Bible is NOT speaking about behavior modification, as the lost world attempt to do through their manmade rehabilitation programs.

Two men were once standing on a street corner—a communist and a Christian. They beheld a poor homeless man wearing an old worn and torn coat. The communist man sarcastically said to the Christian man: "Communism could put a new coat on that man!" The Christian man wisely replied to him: "Christianity could put a new man in that coat!" Proverb 28:5, "Evil men understand not judgment: but they that seek the LORD understand all things." Oh, how lost people need the saving-power of the Gospel of the Lord Jesus Christ! God is LOVE, and born-again believers who know God and fellowship with Him, shew forth love toward others...

"Winning people to Jesus, by the way, is not an intellectual exercise. People are going to ask you all kinds of crazy questions. ...You can give 'em an answer, but that's not what wins hearts to the Lord—it's the love of God!" —Pastor John K. Jenkins Sr. (a quote from: "Developing A Process of Evangelism To Reach The Lost With The Gospel

Jude 1:22, "And of some have compassion, making a difference."

"We don't love people because of what they do, or don't do; we love them because God loves them, and God cares about them, and He wants us to help win them to the Lord!" —Pastor John K. Jenkins Sr. (a beautiful quote from the sermon titled: "Developing A Process of Evangelism To Reach The Lost With The Gospel"

Notice also that one of the works of the flesh is "heresies" (false teachings). That is interesting! Seditions refer to evil people who plan to break the law and anarchists. Variance refers to people who like to cause discord between brethren. This is not talking about healthy church splits over low moral standards and false doctrine creeping into the assembly; but rather, people who just like to cause disharmony. Gossip is the quickest way to do this! Lasciviousness is a sexually filthy-minded person. Emulations means selfishly competing with one another. 2nd Corinthians 10:12, "For we dare not make ourselves of the number, or compare ourselves with some that commend themselves: but they measuring themselves by themselves, and comparing themselves among themselves, are not wise." Strife refers to ungodly troublemakers. Wrath is unrighteous anger. These are other aforementioned sins in Galatians 5:19-21 are the "WORKS OF THE FLESH."
"No one is any better a Christian, than they are kind."
—Dr. David Gibbs Jr. (a quote from the beautiful sermon "HIS VOICE" about loving the unloving with God's love!)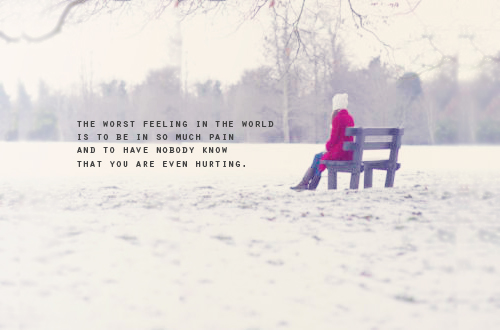 His Voice (Dr. David Gibbs Jr., "America's greatest need is to see Christians who know how to love!")
"The mistake the church has made, is we have taught people how to quote Scriptures, we haven't taught people how to love people!" —Pastor John K. Jenkins Sr. (a beautiful quote from the sermon titled: "Developing A Process of Evangelism To Reach The Lost With The Gospel"
Galatians 5:16, "This I say then, Walk in the Spirit, and ye shall not fulfil the lust of the flesh." That's it my friend! As believers we need to WALK IN THE SPIRIT. That is, we need to yield to the indwelling Holy Spirit, in OBEDIENCE to God's Word, and allow Christ to live the Christian life THROUGH US! What saith the Scripture? Galatians 2:20, "I am crucified with Christ: nevertheless I live; yet not I, but Christ liveth in me: and the life which I now live in the flesh I live by the faith of the Son of God, who loved me, and gave himself for me." Did you read that precious truth dear reader... "CHRIST LIVETH IN ME"!!! This is not education, nor rehabilitation, nor reformation, but transformation! Romans 12:2, "And be not conformed to this world: but be ye transformed by the renewing of your mind, that ye may prove what is that good, and acceptable, and perfect, will of God."
"The inconsistency is not in the Bible, but in your life." —Billy Sunday
I frequently have web visitors write to me and tell me that that are struggling with sins in their life. You wouldn't believe some of the things that people disclose to me. I am always confidential, never sharing anyone's personal information with others. I always tell people who are struggling with sin, regardless of what it is—SATURATE YOUR MIND WITH THE HOLY SCRIPTURES!!! What saith the Scripture? ...

Psalm 119:9, "Wherewithal shall a young man cleanse his way? by taking heed thereto according to thy word."

Psalm 119:11, "Thy word have I hid in mine heart, that I might not sin against thee."

John 17:17, "Sanctify them through thy truth: thy word is truth."

Either sin will keep a believer from the Holy Bible, or else the Holy Bible will sanctify (set apart) a believer from sin. A lot of people (especially younger folks) disregard and rebel against the Holy Scriptures, bringing God's judgment upon themselves in the future...

Ecclesiastes 11:9-10, "Rejoice, O young man, in thy youth; and let thy heart cheer thee in the days of thy youth, and walk in the ways of thine heart, and in the sight of thine eyes: but know thou, that for all these things God will bring thee into judgment. Therefore remove sorrow from thy heart, and put away evil from thy flesh: for childhood and youth are vanity."

I fear God, do you friend?
"One reason sin flourishes is that it is treated like a cream puff instead of a rattlesnake." —Billy Sunday
EVIL PEOPLE THINK EVIL THOUGHTS! So if you don't want to end up being featured in a future episode of "Forensic Files" or some other reality crime show, then don't allow yourself to become EVIL! I noticed that MOST of the horrific murders featured on Forensic Files, began with common sinful vices: booze, bars, strip-clubs, gambling, fornication, drugs, greed and adultery, which led to worse sins. James 1:13-15, "Let no man say when he is tempted, I am tempted of God: for God cannot be tempted with evil, neither tempteth he any man: But every man is tempted, when he is drawn away of his own lust, and enticed. Then when lust hath conceived, it bringeth forth sin: and sin, when it is finished, bringeth forth death." You just read the Devil's recipe for disaster! A wise person wants to stay as far away from DEATH as possible, so they run from SIN, and that means abstaining from LUSTS. 1st Peter 2:11, "Dearly beloved, I beseech you as strangers and pilgrims, abstain from fleshly lusts, which war against the soul."

One of the worst sins that a person can commit is to take advantage of others financially. Proverb 1:19, "So are the ways of every one that is greedy of gain; which taketh away the life of the owners thereof." There are many wicked white-collar religious thieves today "Which devour widows' houses, and for a shew make long prayers: the same shall receive greater damnation" (Luke 20:47).

"The evil that is in the world almost always comes of ignorance, and good intentions may do as much harm as malevolence if they lack understanding." —Albert Camus

The word "evil" appears 48 times in the book of Proverbs. Here are some helpful passages...

Proverb 3:7, "Be not wise in thine own eyes: fear the LORD, and depart from evil."

Proverb 3:29, "Devise not evil against thy neighbour, seeing he dwelleth securely by thee."

Proverb 4:14, "Enter not into the path of the wicked, and go not in the way of evil men."

Proverb 4:27, "Turn not to the right hand nor to the left: remove thy foot from evil."

Proverb 6:23-24, "For the commandment is a lamp; and the law is light; and reproofs of instruction are the way of life: To keep thee from the evil woman, from the flattery of the tongue of a strange woman."

Proverb 8:13, "The fear of the LORD is to hate evil: pride, and arrogancy, and the evil way, and the froward mouth, do I hate."

Proverb 11:19, "As righteousness tendeth to life: so he that pursueth evil pursueth it to his own death."

Repeatedly in the inspired Word of God, we are commanded to run from evil, to depart from it, and hate it! I love the next Bible verse and promise. Proverb 3:33, "The curse of the LORD is in the house of the wicked: but he blesseth the habitation of the just." I feel God's presence and blessing in my life, because (by His wondrous grace) I am His child and right with God, both POSITIONALLY and CONDITIONALLY. I am just a woeful sinner, but the Lord knows I live at His feet. I know the pain that comes from wandering away from the Good Shepherd, and when He has to chastise me. John 10:14, "I am the good shepherd, and know my sheep, and am known of mine." There is a popular story of a shepherd who broke the legs of a lamb who strayed, to teach the lamb not to wander for his own good and safety, lest the hungry wolf kill and eat it. From all that I have read, the story is a big myth (but it sure will preach). What saith the Scripture? Jeremiah 2:19, "Thine own wickedness shall correct thee, and thy backslidings shall reprove thee: know therefore and see that it is an evil thing and bitter, that thou hast forsaken the LORD thy God, and that my fear is not in thee, saith the Lord GOD of hosts." One of the ways that God chastises His children is to give them enough rope to hang them self with their own sins! Sin thrills and then it kills! Sin fascinates and then it assassinates! Proverb 3:12, "For whom the LORD loveth he correcteth; even as a father the son in whom he delighteth." Job 5:17, "Behold, happy is the man whom God correcteth: therefore despise not thou the chastening of the Almighty."

If you believe what the Bible teaches, attend a church that teaches the Bible!
END OF ARTICLE
John 3:16, "For God so loved the world, that he gave his only begotten Son,
that whosoever believeth in him should not perish, but have everlasting life."
---

BELIEVE "THE GOSPEL" 2B SAVED!

Confession Is Never A Requirement For Salvation

"Faith is the only righteous thing that I can do!"
—Pastor Jack Hyles, a quote from the MP3 sermon titled: "God's Reversal Of Psalms 51"

'The Gospel' In Just One Minute

(by Pastor Max D. Younce)

"As a blind man has no idea of colors, so we have no idea of the manner by
which the all-wise God perceives and understands all things." —Isaac Newton (1642-1727)

Another Gospel Which Is Not Another (a red-hot MP3 by Dr. Curtis Hutson exposing Lordship Salvation)

"If you have to look at your life to prove that you are saved, it proves that you're not!"
—Pastor Ralph Yankee Arnold; an excellent quote from the awesome YouTube sermon titled, "Why Lordship Salvation is WRONG! | MP3."
---
Ye Must Be Born Again!
|
You Need HIS Righteousness!
|
Believe The Gospel