New Classic Sermons By Brother Hyles
by David J. Stewart | May 2016 | Updated July 2017

Ecclesiastes 12:9, "And moreover, because the preacher was wise, he still taught the people knowledge; yea, he gave good heed, and sought out, and set in order many proverbs."

By "new" sermons I simply mean that these weren't previously found on the internet. I searched the internet for these titles before I went through the effort to convert these old cassette tapes to MP3 files and upload them. When I attended Hyles-Anderson College (1985-1993), I purchased quite a few of Brother Hyles' sermons on cassette tape. I also subscribed for awhile after I graduated. I saved all of them. I probably have 400 tapes, but I haven't counted them. I also have cassettes by other guest preachers who spoke at First Baptist Church of Hammond and HAC; such as, Dr. Al Lacy, who preached the awesome sermon "THE BLOOD SPRINKLED BOOK." This is also a new sermon to the internet. I'm trying to upload original content.

Lord willing, I plan to convert more original content (i.e., if they're not on the internet) cassette tapes by brother Hyles into MP3's, as I listen to them. I never realized how much of a blessing Dr. Hyles' sermons would become to me decades later. I sure need all the Bible preaching I can get, and so do you! I hope you also will listen to Brother Hyles' awesome Spirit-filled sermons.
I feel like a kid every time I collect another sermon by Brother Hyles. Some of the sermons that I just gave you are true classics, like: "Don't Make A Decision When Your Decision Maker Is Broken." And also, "They Have Taken Away My Lord And I Know Not Where They Have Laid Him." And here's one of my favorites, "If Thou Should Mark Iniquities Who Could Stand?" I was privileged to sit under Brother Hyles' preaching for 8-years at First Baptist Church Of Hammond, Indiana. I was present when Brother Hyles preached those sermons. WHAT A BLESSING!!!

Also, I am so very grateful to the Christian brother at Baptist-City, a deacon from First Baptist Church Of Hammond, who regularly uploads new sermons by Brother Hyles. I'm probably his biggest fan. I pray for him regularly when I go to download sermons, and I greatly appreciate his labors to share Dr. Hyles' sermons, which I listen to weekly. My heart is with the First Baptist Church in Hammond and Hyles-Anderson College. It's hard to believe it's been 31-years since I enrolled at HAC. There has not been a greater church since the New Testament Church began! It was siding with the King James Bible that made FBCH great, and that will be the only way they'll be great in the future!

Once good churches are dying all across America, because they're adopting the Devil's counterfeit Bible revisions that pervert what it means to "repent" and be saved. Instead of teaching "the simplicity that is in Christ" (2nd Corinthians 11:3-4), they require saying "Jesus is Lord" to be saved. These are not "the Gospel." Oh friend, whoever you may be, love and use only the King James Bible!!!

As I'm typing this, I am listening to Dr. Hyles' classic sermon titled, "Jesus Was A Friend Of Sinners!" In this sermon Brother Hyles says, "If you don't love the down-and-outer, you're not a fundamentalist. You're not right with God!" Please listen to this incredible sermon. Dr. Hyles felt honored when critics called First Baptist Church . . . "A HAVEN FOR SINNERS"!!! Amen! Brother Hyles said that his office for 30-years was a haven for sinners! Praise God! (This sermon was preached in 1989. Brother Hyles came to pastor FBCH in 1959) Isn't that beautiful? That's one thing I love so much about preacher—everyone was always welcome!!! The rich woman with the mink coat was welcome. The poor boy with the holes torn in his jeans was welcome. Brother Hyles always sided with the underdog, the person struggling, the young woman pregnant out of wedlock, the rescue mission man, the divorced person, the prison inmate, the poor, the outcast, the debtor, the fallen woman, and the down-and-outer. No one wants the outcasts of society except the New Testament Church. We want them all, bless God! You are loved friend.

Dr. Hyles preaches in his sermon, "Jesus Was A Friend Of Sinners!," that he hates sin, wickedness and Hollywood; but when somebody stumbles, he's going to pick up the broken pieces and help restore that person! Amen and amen! When I listen to Brother Hyles preach, I feel like I've been with Jesus. That's because Dr. Hyles walked with God. WALK WITH GOD!!!
"When you ever ask yourself, 'Does anybody in the world love me?' I hope you see my face!" —Pastor Jack Hyles
I encourage my web visitors to copy and paste the MP3 sermons from my website to your own website, because my websites won't always be here. By God's grace I plan to RE-SIGN not RESIGN until the Lord takes me home to glory. I don't plan to ever stop fighting ole smut face, the Devil! Get them while you can! I learned a long time ago that if you find something you like on the internet, grab it because it may not be there tomorrow. I regularly extract entire websites that I don't want to lose if they disappear tomorrow, using a helpful little program called Tele Port Pro. The program allows you to clone your favorite websites onto your own hardrive. I just use an external USB drive and fill it up. There are many websites no longer in existence, that I regret I didn't extract when I had the chance. You still have that chance. Everyone is welcomed to copy and paste from my website. I love to share. It's all for Jesus.


The Incredible Power Of A Godly Mother

I thank God for the simple, down-to-earth, practical, applicable, easy to understand, life-changing sermons by Pastor Jack Hyles. Decades later, after Brother Hyles went home to be with Jesus in 2001 to the heavenly gloryland, the world is still asking . . . WHO WAS THAT MAN??? In hindsight, we can see the outcome of a godly mother (Coystal Hyles) who trained up her poor boy to become a man of character, love his neighbours as himself, and serve the Lord without compromise. Proverb 22:6, "Train up a child in the way he should go: and when he is old, he will not depart from it." Jack Hyles' character was 95% determined by the age of 5.

The life and ministry of Pastor Jack Hyles (1926-2001) proves what God can accomplish through just one determined, poor, struggling, single mother, who prays, praises God, attends a faithful church, loves and spends time with her children, and teaches them about the evils of cigarettes, booze and immodest clothing. Jack Hyles' mother used to tear pictures of beer and cigarettes out of a magazine. She'd put it on the ground. And then she and her little boy would take turns stomping on the pictures, saying ... "BEER . . . BAD, BAD, BAD!!! BEER . . . BAD, BAD, BAD!!!" "CIGARETTES . . . BAD, BAD, BAD! CIGARETTES . . . BAD, BAD, BAD!" Jack Hyles was no accident! Pastor Jack Hyles was the result of a godly mother!!!

The Devil's New World Order (NWO) cannot have that, can they? The Devil wants to steal, kill and destroy your family, and he will succeed if you don't have a plan to prevent it from happening. That's why attending a good church that is King James Bible ONLY, and teaches the simple Gospel (not Lordship Salvation) is very important.
"BEER, BAD, BAD, BAD!!! BEER, BAD, BAD, BAD!!!" "CIGARETTES, BAD, BAD, BAD! CIGARETTES, BAD, BAD, BAD!"
"BEER, BAD, BAD, BAD!!! BEER, BAD, BAD, BAD!!!" "CIGARETTES, BAD, BAD, BAD! CIGARETTES, BAD, BAD, BAD!"
"BEER, BAD, BAD, BAD!!! BEER, BAD, BAD, BAD!!!" "CIGARETTES, BAD, BAD, BAD! CIGARETTES, BAD, BAD, BAD!"
"BEER, BAD, BAD, BAD!!! BEER, BAD, BAD, BAD!!!" "CIGARETTES, BAD, BAD, BAD! CIGARETTES, BAD, BAD, BAD!"
"BEER, BAD, BAD, BAD!!! BEER, BAD, BAD, BAD!!!" "CIGARETTES, BAD, BAD, BAD! CIGARETTES, BAD, BAD, BAD!"
Coystal Hyles' mother died when Coystal was only 9-years old. She married at age 17, but her husband soon turned out to be an alcoholic, beating her and knocking her teeth loose. The entire family grew up during The Great Depression in Texas, in a 2-bedroom home (not a 2-room home, just 2 rooms!). The kitchen was in one room, and the bathtub in the other. They filled the tub once a week, and they all shared the same bath water. The outhouse (restroom) was outside (and it got really cold in the winter months). Brother Hyles grew up in poverty. Two of Coystal's daughter died at age-7. Jack Hyles and his older sister survived, but Jack Hyles was sickly as a teenage boy. There was much sickness and death in the family. Brother Hyles' parents lost their little grocery store during The Great Depression. Dr. Hyles father died in 1950, when Jack Hyles was only 24-years-old. Brother Hyles witnessed the Gospel to his lost father, and in tears his father promised that he would get saved in a few months, but he died before that time came. How tragic! How about you friend? Have you been born-again? Do you believe the Gospel?

Family Tree Information . . .

Mattie Coystal Hyles (born Frasure) was born December 13, 1887, at birth place, Illinois, to James Washington Frasure and Eugenia. Fredonia Frasure (born Cook).
James was born on February 19, 1848, in Gilmer, Upshur Co., Texas.
Eugenia was born on December 4, 1852, in Ennis, Ellis Co., Texas.
Mattie had 5 siblings: Errett Basil Frasure, Arvie Jimmie Harris (born Frasure) and 3 other siblings.
Mattie married Willis Athey Hyles.
Willis was born on April 5, 1878, in Italy, Ellis County, Texas.
They had 4 children: Jack Frasure Hyles and 3 other children.
Mattie Coystal Hyles passed away in September of 1984, at age 96.

SOURCE: My Heritage

I thank God for the Hyles' family, and I pray for all of them regularly, sincerely. Everything's alright in our heavenly Father's house. It won't be long now friends! Our great God and Savior is returning soon!!!

You godly mothers, you should play preaching often in your home, so your child can hear it. Dr. Hyles grew up between 1926 to 1944, long before homes had televisions. In 1946, only 6000 wealthy American homes had a television set. That number soared to $22,000,000 television sets by 1952. Dr. Hyles mother used to come home from work and say, "Hey Jack, let's play some Chinese checkers," and they'd spend quality time together. Parents don't spend enough time with their kids these days. Dr. Hyles teaches this important doctrine in his awesome MP3 sermon titled, "Why Our Relationships Grow Stale." I hope you'll listen to Brother Hyles, as I know this sermon will forever change your life for the better. Preaching helps us think straight!!! END
---
The Science of the Christian Life (great MP3's by Pastor Jack Hyles)
Helping the Wounded, Both Guilty and Innocent
"The same attention is given to the guilty, that's given to the innocent. I wish Christians were that way. A gun battle takes place—a criminal and a police officer—that criminal is shot in the gun battle, and so is the police officer. They both are critically wounded. The paramedics come. They give the same attention to that criminal, that they give to that police officer. Why? It's not their job to help the innocent wounded, it's their job to help the wounded. Sometimes they'll put a man in the hospital room, have an armed guard at his door, and have doctors on the inside trying to save his life. Do you know why, because the medical profession is not the judicial profession. You'll never hear a better statement than that! I wish Christians were like that... THE MEDICAL PROFESSION IS NOT THE JUDICIAL PROFESSION! The medical profession is given to the healing of bodies—all bodies—self-inflicted wounds, as well as others-inflicted wounds! I wish Christians were like that." —Pastor Jack Hyles, a beautiful quote from the Christ-honoring sermon titled, "The Hurting Sinner Hurts Just As Much As The Hurting Saint."
The Good Man Verses The Spiritual Man (MP3, Dr. Hyles; Few fundamentalists are spiritual)
"The only inspired Words of God are in the King James Bible!"
SOURCE: a great quote from Pastor Jack Hyles' awesome sermon, "THE REAL BATTLE."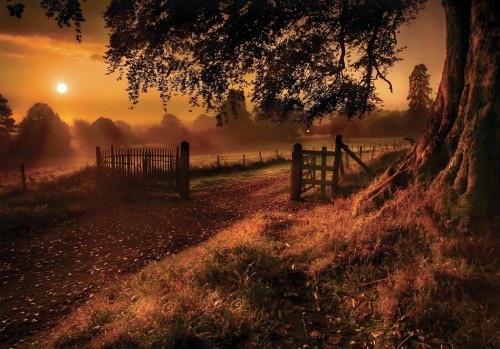 "No one is any better a Christian, than they are kind."
—Dr. David Gibbs Jr. (a quote from the beautiful sermon "HIS VOICE" about loving the unloving with God's love!)
His Voice (Dr. David Gibbs Jr., "America's greatest need is to see Christians who know how to love!")
"When you get upset, that's the door that stops you from agapeing!
When something bugs you, agape is about to leave the premise!"
—Dr. David Gibbs Jr. (a quote from the life-changing MP3 sermon "HIS VOICE" about loving the unloving with God's love!)
---
Calvinism And Grace Are Not Compatible (an awesome MP3 sermon by Pastor Ralph Yankee Arnold)
There is a great need for all types of church resources on the internet, everything from sermons to Sunday School lessons. We need more doctrinally-correct cyber preachers! Anything that can help other believers and churches is in need. It is a needful ministry, if you have things of interest to help other Christians. People are like sponges, that is, they'll soak up whatever you put before them. Don't ever assume that there is already enough Christian resources available on the web, because there's never enough. I've seen so many great websites vanish over the years. By God's grace I have made it thus far since 2002. 1st Corinthians 16:9, "For a great door and effectual is opened unto me, and there are many adversaries." God bless!
---
Ye Must Be Born Again!
|
You Need HIS Righteousness!
|
Believe The Gospel