Every New Testament Church should support missionaries. Since churches are composed of individual born-again believers, then every individual Christian ought to support missionaries as well. We ought to have a GLOBAL, REGIONAL (Acts 13:4; 2nd Corinthians 8:5) and LOCAL vision. Acts 1:8, "But ye shall receive power, after that the Holy Ghost is come upon you: and ye shall be witnesses unto me both in Jerusalem, and in all Judaea, and in Samaria, and unto the uttermost part of the earth."

Matthew 4:19, "And he saith unto them, Follow me, and I will make you fishers of men."
The Word of God ought to ignite a passion in every Christian believer to surrender ourselves to the Lord, and instill a passion for investing in missions work by giving. Acts 13:4, "So they, being sent forth by the Holy Ghost, departed unto Seleucia; and from thence they sailed to Cyprus." 2nd Corinthians 8:5, "And this they did, not as we hoped, but first gave their own selves to the Lord, and unto us by the will of God." When you pray for missionaries and give financially to support their work, that makes you a co-laborer together with them in the Lord. God will reward you as if you were on the mission field yourself. Mark 9:41, "For whosoever shall give you a cup of water to drink in my name, because ye belong to Christ, verily I say unto you, he shall not lose his reward."
*Make sure that you only donate to genuine Christian missionaries who are obeying The Great Commission, like BIMI (Baptist International Missions, Inc) and not a scam fat-cat charity that pays it's executives 6-digit salaries! Thankfully, BIMI is King James Bible only. Amen! BIMI has about 7,000 churches and Christians who supports approximately 1,000 missionaries. If you desire to give to the work of Jesus Christ, this is where I recommend that you give. These Independent Fundamental Baptist missionaries need OUR HELP!
The loneliest place in the world is the human heart if there is no love. The way to truly be rich is to help somebody else...
"Missionary zeal does not grow out of intellectual beliefs, nor out of theological argument, but out of love." —Roland Allen
The world is filled with confused people. Satan deliberately confuses people by publishing hundreds of Bibles, starting umpteen false religions and convincing people that he doesn't really exist. There is a great need for missionaries in the world. A missionary is a born-again believer who is sent out to preach the gospel. In a sense we are all missionaries (Matthew 28:19-20). I've been in numerous churches where they have a sign as you leave the building which reads, "You are now entering the mission field." I love that!
"We will never have enough resources, staff, buildings, events, or activities to reach all the people in our community, much less the peoples of the world. But we will always have enough people, even if they seem like the wrong people." —David Platt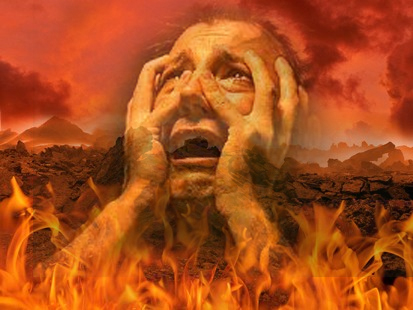 HELL FIRE (you'd better get saved before it's too late! by Pastor Danny Castle)
"Find someone in need; help someone today!"
—Dr. Jack Hyles, from the MP3 sermon, I Have Graven Thee Upon The Palms
(a free classic 2:53 hour excellent made film—the best version I've seen)

"Do not underestimate what God can do when the church is sending and workers are going to people who need the Gospel." ―David Platt

How long should I read the Bible each day? Read it until your heart burns! HEART BURN!

---

ALL ABOUT THE ARK (Dr. Max D. Younce—interesting facts about Noah's ark that silence intellectual critics!)

---

CLICK HERE for Today's Legal Alert from the 'Christian Law Association'

---

Why King James Only? Because All Modern Versions Are Corrupted!

God is a God of Second Chances

"He is no fool who gives what he cannot keep to gain that which he cannot lose." —Missionary Jim Elliot

One-On-One Evangelism
(a life-changing MP3 sermon by Dr. Les Ollila)
151 More Sermons by Dr. Ollila

To those who believe no explanation is necessary; to those who believe not, no explanation is possible.

---

"All people from every tribe are supposed to become God's followers. For that to happen we must make disciples!" ―Phil Hunt

Missionary To Missionary
(an excellent handy practical field book written by a Baptist missionary for missionaries to help missionaries. Please note that I do not agree with the author's Lordship Salvation views in the book.)

Living Christ-like In An Ungodly World


(a great MP3 sermon by Dr. Les Ollila)

"I have rightfully no other business each day but to do God's work as a servant, constantly regarding His pleasure. May I have grace to live above every human motive, simply with God and to God." ―Henry Martyn

Embracing A Life Of Discipleship

"Our calling as evangelists is not to silver or satin or silk or stones precious, but to blood, toil, tears, and sweat. May our commitment be so complete that we will make hell gasp for breath." ―George Sweeting

"You may choose to look the other way but you can never say again that you did not know." ―William Wilberforce

"People who do not know the Lord ask why we waste our lives as missionaries. They forget they too are expending their lives... and when the bubble has burst, they will have nothing of eternal significance to show for the years they have wasted." ―Nate Saint

---

NIV 2011—The Feminist's Lesbian Bible!

Pretribulation Rapture is Biblical

65% Of 120,000,000, Citizens In Japan Don't Believe In God [less than .05% (500,000) people profess to have any faith at all in Jesus Christ)]

Japan Needs The Lord!

---

Sell That Ye Have, And Give Alms!

237 countries,
7 billion people,
2/3 have yet to hear!


BIMI is King James Bible only!

Baptist International Missions

"If [God] has work for me to do, I cannot die."
―Henry Martyn, Journal and Letters of Henry Martyn

A Broken Heart Because Of The Consequences Of Sin; But The Blood Of Jesus Goes Deeper Than The Stain Has Gone!

You will be in ten years what you are becoming one decision at a time!
Colossians 4:3, "Withal PRAYING also for us, that God would open unto us a door of utterance, to speak the mystery of Christ, for which I am also in bonds.

What Door Does God Want You To Go Through?

THE FOUR PARTS OF GIVING

GENEROUSLY — God is never stingy with me (2nd Corinthians 9:6-7a)

JOYFULLY — Giving is my privilege (2nd Corinthians 9:7b)

PRAYERFULLY — I will pray for the missionaries I support (2nd Corinthians 9:8)

CONSISTENTLY — The missionaries count on my faithfulness (2nd Corinthians 8:9)
2nd Corinthians 9:6-9, "But this I say, He which soweth sparingly shall reap also sparingly; and he which soweth bountifully shall reap also bountifully. Every man according as he purposeth in his heart, so let him give; not grudgingly, or of necessity: for God loveth a cheerful giver. And God is able to make all grace abound toward you; that ye, always having all sufficiency in all things, may abound to every good work."
The King James Bible Has No Errors In It!
Are Only The Original Manuscripts Without Error?
*The Word of God is the Christian's spiritual GYROSCOPE: A universally mounted spinning wheel that offers resistance to turns in any direction. A gyroscope gauge is used on every airplane, so that no matter which direction the plan is going, even if upside down or out of control, the pilot always knows which direction to go. Likewise, no matter which direction life may send us, the Word of God will always point us in the right direction! Psalms 119:105, "Thy word is a lamp unto my feet, and a light unto my path."

---
"The clock of life is wound but once, and no man has the power,
to tell just when the hands will stop, at late or early hour;
To lose one's wealth is sad indeed, to lose one's health is more,
to lose your soul is such a loss, that no one can restore."
---
How Much Do You Love Jesus? (MP3 sermon by Brother Lester Roloff)
General William Booth (1829-1912) of the SALVATION ARMY was hindered and unable to get to the packed stadium where thousands of people were waiting to hear him speak. General Booth jotted down a quick note and instructed to have it read aloud to the congregation. Here's what William Booth wrote...
Dear Delegates of the Salvation Army Convention:
OTHERS!
Signed, General Booth.
---
Lord, let me live from day to day
In such a self-forgetful way
That even when I kneel to pray,
My prayer shall be for others.
Others, Lord, yes, others;
Let this my motto be.
Help me to live for others
That I may live like Thee.
---
"A man's reach should always exceed his grasp!" —Robert Browning (1812-1989)

Philippians 4:13, "I can do all things through Christ which strengtheneth me."

So Much The More As Ye See The Day Approaching (MP3 by Dr. Jack Hyles)


(We ought to work, pray and love even harder as we see the end years of our life approaching)

"You show me a person to whom Heaven becomes real, and this Book [King James Bible] becomes real, and God becomes real, and Hell becomes real, and salvation becomes real, and I'll show you a person that will so much the more serve God as he sees the day approaching!"
—Pastor Jack Hyles, a quote from the awesome MP3 sermon titled, "So Much The More As Ye See The Day Approaching."
---

(an excellent practical MP3 sermon by Pastor Jack Hyles)

Jeremiah 45:5,"And seekest thou great things for thyself? seek them not: for,
behold, I will bring evil upon all flesh, saith the LORD: but thy life
will I give unto thee for a prey in all places whither thou goest."
The gifts of the Spirit are not given TO ME, but THROUGH ME!
I don't covet the best gifts for me; but rather, for OTHERS, so that they may be given through me!
---
"The spirit of Christ is the spirit of missions. The nearer we get to Him, the more intensely missionary we become."
―Missionary Henry Martyn
What You Should Expect From Your Missionaries:
By Missionary Phil Hunt, Zambia, Africa
That They Endure Hardship. (Expect hardships; It is not optional.)
That They Take Risks. (You must expect risks and take them for Jesus Christ.)
That They Be Courageous.
That They Resist Discouragement. (The Bible's message is to literally come to Jesus and have more problems. There is no promise of becoming healthy, wealthy and wise just because you got saved. Resist discouragement. Don't quit!)
That They Avoid Entanglements. (This includes both sinful and civilian entanglements. There will always be things that divert our attention, consume our thinking and drain our energies, but we must not lose sight of our goal. Keep the main thing the main thing! And that is to please God Who enlisted us as a soldier.)
That They Obey The Rules. (Be under God's authority. It requires discipline.)
That They Be Disciplined.
That They Work Hard. (The fields aren't harvested because of lazy workers. Persevere! Continue to sow the seed of the gospel and water those seeds.)
And every missionary should expect the same things from the church body that sent and supports them! What You owe your church Missionaries:
You Owe Them Intense, Unfailing,, Prayer Support.
You Owe Them Your Allegiance.
You Owe Them Adequate Funding.
You Owe Your Missionaries Sanctuary.
You Owe Them The Confidence That You Are Doing The Same Things Expected Of Them Locally At Home.
You Owe Them Help! Raise Up Reinforcements. Go And Serve By Their Side.
"The Great Commission is not an option to be considered; it is a command to be obeyed."
―Missionary Hudson Taylor
I Count All Things But Dung For Christ
Embracing A Life Of Discipleship
Proverbs 4:18, "But the path of the just is as the shining light,
that shineth more and more unto the perfect day."
To those who believe, no explanation is necessary;
to those who believe not, no explanation is possible.
W
e Live By Faith | The Judgment Seat Of Christ | Anger
(life-changing MP3 sermons by Evangelist Les Ollila)

151 More Sermons by Dr. Ollila
---
Dr. Jack Hyles says...
"Preaching is truth on fire!" (pg. 383)
"We can rest when we get to Heaven!" (pg. 341)
"The only way to excel is to do the little things." (pg. 339)
"Preaching is the moral level of the succeeding generation." (pg. 382)
"The only good things that we can keep for ourselves are those which we give to others." (pg. 349)
"The happiest folks in the world are not those who have the most, but those who want the least." (pg. 356)
—Pastor Jack Hyles (above quotes from the awesome biography of Dr. Hyles titled, "The Fundamental Man," by Mrs. Cindy Hyles Schaap)
---
Proverbs 13:7, "There is that maketh himself rich, yet hath nothing:
there is that maketh himself poor, yet hath great riches."
Every Christian ought to give to missionaries . . .
GENEROUSLY
JOYFULLY
CONSISTENTLY
PRAYERFULLY
There's no such thing as a part-time Christian!

SELL THAT YE HAVE AND GIVE ALMS! (Sacrificial Giving)

Soul Winning: Every Christian's Job (.PDF sermon by Dr. Curtis Hutson, 1934-1995)
---
The Spirit's Abiding (MP3 sermon by Pastor Jack Hyles)
"All is vain unless the Spirit of the Holy One comes down!" —Dr. Jack Hyles
Colossians 1:27b-29, "...Christ in you, the hope of glory: Whom we preach, warning every man, and teaching every man in all wisdom; that we may present every man perfect in Christ Jesus: Whereunto I also labour, striving according to his working, which worketh in me mightily."
---
"Love is the root of missions; sacrifice is the fruit of missions." ―Roderick Davis
You Fool, Tonight Thy Soul Shall Be Required!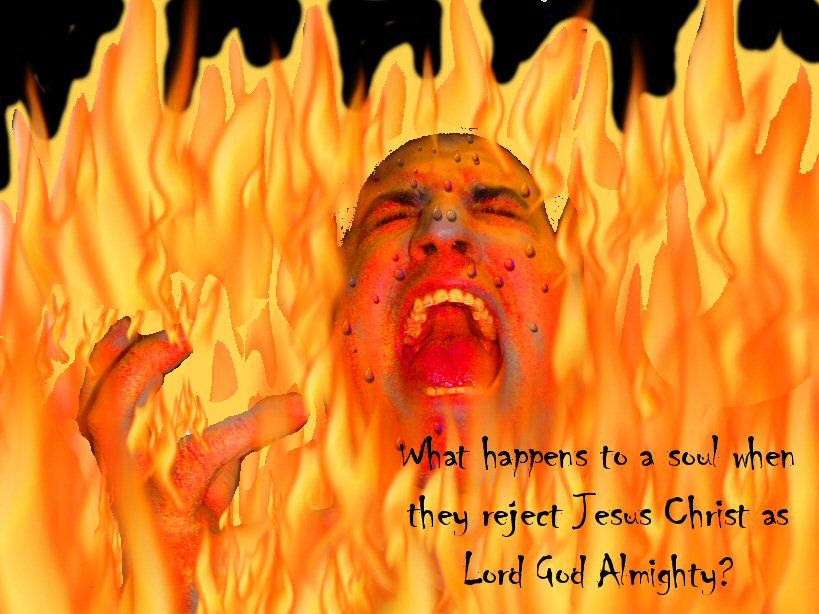 "They Have No Rest Day Nor Night"
Leviticus 19:17, "Thou shalt not hate thy brother in thine heart:
thou shalt in any wise rebuke thy neighbour, and not suffer sin upon him."