1st Peter 5:7-8, "Casting all your care upon him; for he careth for you. Be sober, be vigilant; because your adversary the devil, as a roaring lion, walketh about, seeking whom he may devour."
"Our trouble is we love only those who appeal to our senses!" —Pastor Jack Hyles, MP3, "WHO CARES ANYWAY?" (awesome).
There's no need to worry, fret and be upset!!! —Pastor Jack Hyles, "Put Your Head On A Pillow And Rest" (a beautiful MP3 sermon).
---
Philippians 4:6-7, "Be careful for nothing; but in every thing by prayer and supplication with thanksgiving let your requests be made known unto God. And the peace of God, which passeth all understanding, shall keep your hearts and minds through Christ Jesus."
---
James 5:13, "Is any among you afflicted? let him pray..."
---
Jesus told Peter that He prays for Him. The Lord asked in turn that Peter help to strengthen weaker believers. One of the big reasons for my online ministry is to strengthen my fellow brothers and sisters in the Lord Jesus Christ...
Luke 22:32, "But I have prayed for thee, that thy faith fail not: and when thou art converted, strengthen thy brethren."
---
Psalms 142:4, "I looked on my right hand, and beheld, but there was no man that would know me: refuge failed me; no man cared for my soul."
He Remembereth
That We Are Dust
(God doesn't expect miracles from us, but us from Him)
---
"Make-A-Statement"
I heard a woman say that she wanted her clothing designer to make her clothes that "Make-A-Statement." That's exactly why the Bible teaches that women should dress in MODEST apparel (1st Timothy 2:9). The Greek word for modest means "Of Good Behaviors."
---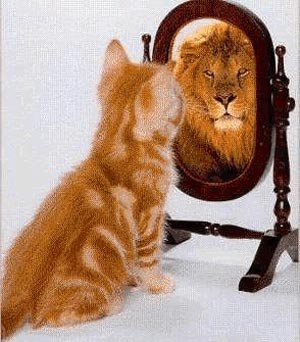 "Only one life, 'twill soon be past, Only what's done for Christ will last. And when I am dying, how happy I'll be, If the lamp of my life has been burned out for Thee." —Charles T. Studd (1860-1931)
Being Offended
(MP3 sermon by Pastor Danny Castle)
---
That which does not KILL US us makes us weaker! ...
2nd Corinthians 12:9-10, "And he said unto me, My grace is sufficient for thee: for my strength is made perfect in weakness. Most gladly therefore will I rather glory in my infirmities, that the power of Christ may rest upon me. Therefore I take pleasure in infirmities, in reproaches, in necessities, in persecutions, in distresses for Christ's sake: for when I am weak, then am I strong."
Unshakable faith comes from having your faith shaken!!!
---
"Happiness is not a destination you arrive at, but it's a matter of travel." —Mrs. Beverly Hyles
---
Stop remembering what you should be forgetting, and start forgetting what you shouldn't be remembering.
When David went out to fight against Goliath, he remembered the lion, the bear and tiger that he had killed. David didn't think about his bullying brothers or his problems at home, nor his small stature or his smallest stature in his village and home.
If you'll dwell on your victories instead of your disappointments, you'll see your life go to a whole new level. Dwell on the great things that God has done, instead of the failures and things you've lost because of sin. THANK GOD for His blessings!!!
Satan wants to get us focused on our faults, sins and failures to keep us from accomplishing things for God.
---
The Hardest Person To Forgive Is Yourself!
Hebrews 10:22, "Let us draw near [near to our High Priest, Jesus] with a true heart in full assurance of faith [knowing that God keeps His promises], having our hearts sprinkled [Jesus' literal blood sprinkled on the heavenly Mercy Seat has washed all our sins away] from an evil conscience [so when you feel guilt over past sins, think about the blood sprinkled on the Mercy Seat], and our bodies washed with pure water."
1st John 1:7, "...and the blood of Jesus Christ his Son cleanseth us from all sin."
Listen To Preaching
(How excited are you over the truth? Preaching helps us to think right!)
Loneliness
Over 23.6 million people in the U.S. live alone, according to U.S. Census Bureau figures. (38% are elderly.) The Bible says lots about the topic.
---
It is not our successes in life that make us who we are; but rather, our failures!
---
We are not commanded to GROW, but we are commanded to OBEY.
God is responsible for everything that HAPPENS to me, but I am responsible for everything I DO.
God's way is found at the intersection between human responsibility and divine providence.
---
God doesn't take away your burden and give you a song; but rather, He gives you a song to sing as you bear your burden. Jesus simply gives you a different yoke, that makes the same burden easier to bear!
It is not our successes that make us who we are, but our failures.
Hope Deferred
(MP3, Dr. Hyles; hope is knowing that somehow, someway, someday, it'll all work out)
---
Why I Am Glad I Won't Be In The Tribulation
Great Tribulation
(MP3's by Evangelist Phil Kidd)
---
"He who forgives,
ends the quarrel!"
(Pastor Danny Castle, 'Mercy')
Sympathy
(MP3 by Pastor Steven L. Anderson)
If you have a pulse, God has a purpose for your life!
Nobody ever
loses a friend!
Satan can build a wall around us—and often does—but he can never put a lid on it. So, KEEP LOOKING UP!
---
Every One That Is Of The Truth Heareth My Voice
---