Joel Osteen, Fox News, Mocking Prayer And Ignoring The Truth
The shortest distance between a problem and a solution is the distance between your knees and the floor. The one who kneels to the Lord can stand up to anything.
---
"Satan trembles when he sees the weakest saint upon his knees."
—William Cowper
"Confess your faults one to another, and pray one for another, that ye may be healed. The effectual fervent prayer of a righteous man availeth much."
—James 5:16
A good man is a godly man!
---
Prayer works—one way or another— prayer works!
Hebrews 4:16, "Let us therefore come boldly unto the throne of grace, that we may obtain mercy, and find grace to help in time of need."
Prayer & Friendship
(an awesome, life-changing, MP3 sermon by Attorney David Gibbs, Jr.)
Always Be Thankful For God's Blessings!
Our Faith Is Measured By Prayer!!!
(1st Thessalonians 3:10, "Night and day praying exceedingly...")
Prayer Is Labor Which Brings Heavenly Rewards
Prayer shows that we cannot handle things on our own!
I'm enjoying God enjoying my fellowship with Him!
Why doesn't God answer my prayers? ... He gives us the answers we'd ask for if we knew what He knows.
One Of The Main Reasons Why You Don't Get Your Prayers Answered (MP3 by Dr. Jack Hyles)
"God in answer to prayer, knows what He's doing. Hey! Hey! Our generation has forgot, that we're in touch with a holy God, that knows the hearts and minds of men—He knows what everybody that walks in that door needs, and He is able to meet that need—The preaching of the Word of God!"
SOURCE: Pastor Danny Castle, a quote from the classic sermon, "Why We Go To Prayer Meeting!"
"The closer you get to God, the closer you get to the Devil." —Pastor Danny Castle (sermon, From A Wretch To A Winner!!)
"I find then a law, that, when I would do good, evil is present with me. ... O wretched man that I am! who shall deliver me from the body of this death?" —Romans 7:21 and 24
Don't ever think you've arrived! Never think you're holy or sinless. The best Christians can live above reproach, but NO ONE can live above sin. If there's anything good about me, it's the precious Lord Jesus Christ! Amen!
Don't Forget The Hindmost
(awesome MP3 sermon by Dr. Hyles)
Prayer is our dependence upon God.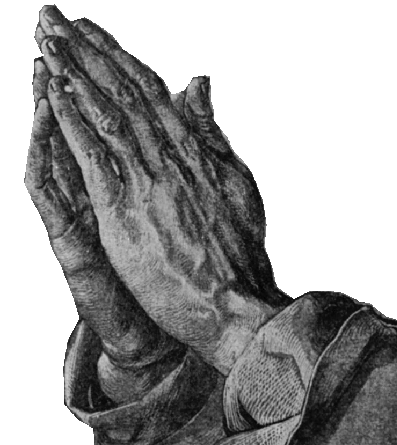 PRAY FOR WEAKNESS
2nd Corinthians 12:9, "And he said unto me, My grace is sufficient for thee:
for my strength is made perfect in weakness.
Most gladly therefore will I rather glory in my infirmities, that the power of Christ may rest upon me."
The Secret Place
(MP3 by Attorney David Gibbs, Sr.)
It's Ok Not To Know What To Pray, Just Pray!
The Problem With The Movie 'WAR ROOM'
Luke 11 (a helpful lesson)
Prayer is letting God know that we know we need Him!
"There's a heap of sin hidden behind prayer." —Dr. Jack Hyles, from sermon, "The Dividing Asunder Of Soul & Spirit."
"How proud are your thoughts?... I've always believed, that, when people don't pray it's a sign of pride, because evidently then they think they can do it themselves! Humble people are praying people! Why? They know they have to have God!" —Pastor Jeff Owens, "Deceived."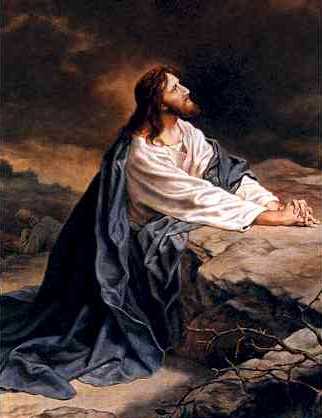 James 4:2, "...ye have not, because ye ask not..."
What blessings have we all forfeited by not praying? One of the most horrible thoughts I have is one day hearing God say, "You could have had all these blessings and helps, but you didn't pray."
James 4:6, "But he giveth more grace. Wherefore he saith, God resisteth the proud, but giveth grace unto the humble."
Proud people don't pray!
Psalms 90:8, "Thou hast set our iniquities before thee, our secret sins in the light of thy countenance."
('secret sins' is deliberately doing wrong!)
If You Stop Praying Because God Doesn't Answer, You Are Walking By Sight Instead Of By Faith
WE GROW IN GRACE,
NOT IN STRENGTH
Your Answer To Whatever
(MP3 sermon by Dr. Jack Hyles)
The Problem With The Movie "WAR ROOM"
Nehemiah Prayed To God Before Answering The King's Question
It Doesn't Matter How You Got There (God never promises rest FROM our burden, but IN our burden)
"You can do a lot of praying in 15-minutes. You sure can!"
(by Pastor Danny Castle, from the helpful video sermon, 'Seven Things The Believer Has, Part 2' | MP3)
Should Christians Pray Imprecatory Prayers?
The Power Of God Unto Salvation Is The Gospel
Daniel's Prayer Was Answered But Delayed By Demonic Forces
God Answers
"Knee-Mail"
LORD, TEACH US TO PRAY
(a precious MP3 by Pastor Jack Hyles;
Prayer is the greater work!)
PRAYER MADE SIMPLE
(God wants us to pray and has made every provision to help us do so)
---
1st Corinthians 10:12, "Wherefore let him that thinketh he standeth take heed lest he fall."
STAY HUMBLE!
One Of The Main Reasons You Don't Get Your Prayers Answered
(Dr. Hyles - MP3 - 1995)
---
Prayer is not preparation for the greater work—prayer is the greater work.
"Talking to men for God is a great thing, but talking to God for men is greater still." —E.M. Bounds
"Be careful (i.e., anxious) for nothing; but in every thing by prayer and supplication with thanksgiving let your requests be made known unto God."
—Philippians 4:6
Labouring In
Prayers And Fasting
We're not really a friend to anyone unless we pray for them!
(1st Samuel 12:23)
Revelation 5:8, "And when he had taken the book, the four beasts and four and twenty elders fell down before the Lamb, having every one of them harps, and golden vials full of odours, which are the prayers of saints."
Pray about a matter, trust God & let go of it!
Thinking About Others And Prayer
The Second Mile Christian
(by Attorney David Gibbs Jr.)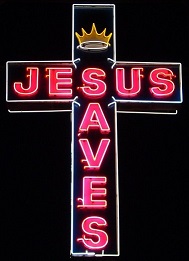 "In prayer it is better to have a heart without words than words without a heart." ―John Bunyan
Pray for God to continue giving this website ministry a gospel voice online to the world . . .
Colossians 4:3, "Withal PRAYING also for us, that God would open unto us a door of utterance, to speak the mystery of Christ, for which I am also in bonds."

Mark 16:15, "And he said unto them, Go ye into all the world, and preach the gospel to every creature."
"Prayer doesn't change things. That is wrong! Prayer touches God
and then God changes things. The right type of prayer touches God."
SOURCE: A quote from the awesome sermon, PREACHING THE POWER OF PRAYER, by Pastor Danny Castle
Justified By Faith And By Works (by Pastor Jack Hyles)
The most powerful position in the world is on your knees before the throne of God.
God's Mind Can Be Changed (Chapter 1 from Dr. Jack Hyles' timeless book, EXPLORING PRAYER
Not praying for others is a sin. 1st Samuel 12:23, "Moreover as for me, God forbid that I should sin against the LORD in ceasing to pray for you: but I will teach you the good and the right way." There were 10,080 minutes in the past week, did we pray for anyone for even a single minute of that time?
"I would rather teach one man to pray, than ten men to preach; for one man who has
learned to pray, can accomplish more for Christ than ten men that can preach." —Pastor R. A. Torrey
---
"If my people, which are called by my name, shall humble themselves, and pray, and seek my face, and turn from their wicked ways; then will I hear from heaven, and will forgive their sin, and will heal their land." —2nd Chronicles 7:14

So Much The More As Ye See The Day Approaching

(MP3 by Dr. Jack Hyles)
(We ought to work, pray and love even harder as we see the end years of our life approaching)

"You show me a person to whom Heaven becomes real, and this Book [King James Bible] becomes real, and God becomes real, and Hell becomes real, and salvation becomes real, and I'll show you a person that will so much the more serve God as he sees the day approaching!"
—Pastor Jack Hyles, a quote from the awesome MP3 sermon titled, "So Much The More As Ye See The Day Approaching."

How Much Do You Love Jesus? (MP3 sermon by Brother Lester Roloff)
---
The Bible Teaches Eternal Punishment And Damnation!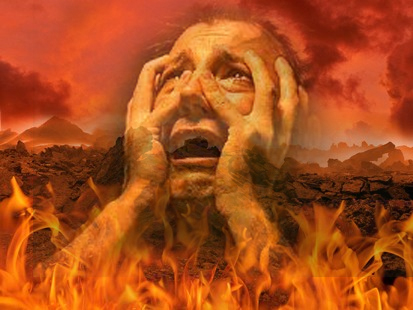 HELL FIRE (you'd better get saved before it's too late! by Pastor Danny Castle)
Pray for each other brethren, because if we don't certainly no one else is going to do it!
"Find someone in need; help someone today!"
—Dr. Jack Hyles, from the MP3 sermon, I Have Graven Thee Upon The Palms
IMPORTUNITY IN PRAYER (begging God for OTHERS)
Job 16:21, "O that one might plead for a man with God, as a man pleadeth for his neighbour!"
Pray briefly for your own needs . . .
Matthew 6:7-8, "But when ye pray, use not vain repetitions, as the heathen do: for they think that they shall be heard for their much speaking. Be not ye therefore like unto them: for your Father knoweth what things ye have need of, before ye ask him."
Pray at length for the needs of OTHERS . . .
Luke 11:5-8, "And he said unto them, Which of you shall have a friend, and shall go unto him at midnight, and say unto him, Friend, lend me three loaves; For a friend of mine in his journey is come to me, and I have nothing to set before him? And he from within shall answer and say, Trouble me not: the door is now shut, and my children are with me in bed; I cannot rise and give thee. I say unto you, Though he will not rise and give him, because he is his friend, yet because of his importunity he will rise and give him as many as he needeth."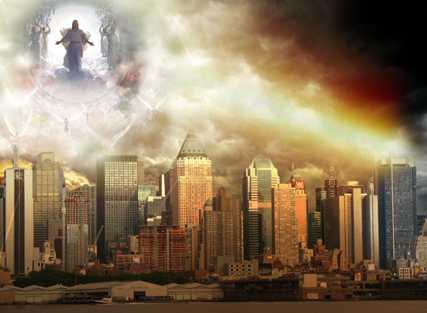 Prayer is LABOUR; God Promises to Reward All LABOUR FOR HIM!

Colossians 4:12 and 1st Corinthians 15:58, "Therefore, my beloved brethren, be ye stedfast, unmoveable, always abounding in the work of the Lord, forasmuch as ye know that your labour is not in vain in the Lord. ... Epaphras, who is one of you, a servant of Christ, saluteth you, always labouring fervently for you in prayers, that ye may stand perfect and complete in all the will of God."

Mark 16:15, "And he said unto them, Go ye into all the world, and preach the gospel to every creature."

"It is impossible to enslave mentally or socially a Bible-reading people. The principles of the Bible are the groundwork of human freedom." —Horace Greeley