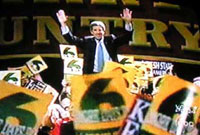 The Nuclear Energy From Just One Tree Could Power All Of America For 10 Years!!!
The Book Of Revelation Bible Study (Bible prophecy is HISTORY written in advance) —by Dr. Max D. Younce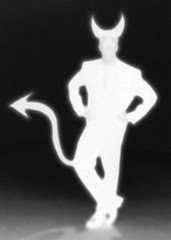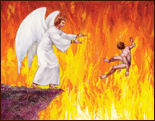 "In flaming fire taking vengeance on them that know not God, and that obey not the gospel of our Lord Jesus Christ." —2nd Thessalonians 1:8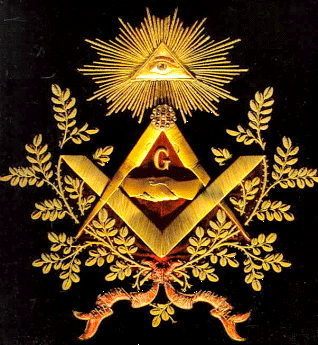 RELIGION: THE
OCCULT CONNECTION!
---
The Revelation Of JESUS CHRIST (authored in 1963 by Dr. Oliver B. Greene, 1915-1976)
The Holy Spirit After The Rapture
(by Pastor Harold Sightler)
People are driven by the time
zones of past, present and future!
An Understanding Of The Old Testament
Note: I like Mark Dice's videos exposing the Illuminati, but he is wrong to deny the Biblical teaching of the Pretribulation Rapture. Mark denies the Rapture in his video exposing Pastor Mark Driscoll. Driscoll should be exposed, and I agree with nearly all of Mark's videos, but he's dead wrong about the Rapture.
---
The Two Resurrections
(The FIRST resurrection is comprised of 5 different resurrections - interesting!)
The Lamp Of Prophecy;
Or, Signs Of The Times
(By Dr. Harry Ironside, D.D., Litt.D.)
28 Prophecies That Were Fulfilled The Day Christ Was Crucified
The "Ten Horns" of Revelation 17:12-14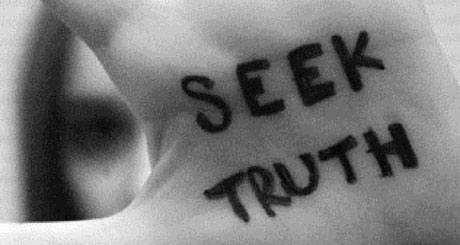 The Biggest Earthquake
in History is Coming!
"Aren't you glad that God has not left us in the dark? Aren't you glad that He gave us this Bible, so He could tell us all these things that are going to happen. So that we can have this joyful anticipation of the things that are coming." —Dr. Ralph "Yankee" Arnold, Eschatology 01 | Part 2.
Signs Of The Tribulation | Part 2
(MP3's by Dr. Ralph "Yankee" Arnold)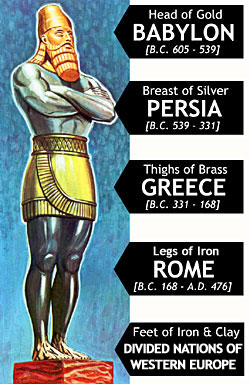 Free Online Bible Commentaries (Harry A. Ironside - Lectures On The Book of Revelation)
History is His-Story!
Why The Antichrist
Must Come Soon!
(MP3 sermon by Pastor Jack Hyles, 1926-2001)
PRETRIBULATION RAPTURE
(MP3 sermon by Dr. Jack Hyles)
Faith is not the absence of doubt; but rather, the presence of obedient faith.
---
The Days Of Daniel
(Daniel 12:11-12 explained)
Matthew 24:22, "And except those days should be shortened, there should no flesh be saved..."
No devastations of the last 2000 years can compare to the devastations prophesied in the book of Revelation. In just the fourth seal judgment (Revelation 6:8) and the sixth trumpet judgment (Revelation 9:13–15) together, one-half (50 percent) of the world's population will be killed.
World Wars I and II resulted in the death of 60 million people. But this represents less than 1 per cent of the world's population of 7 billion reached in October 2011. At the time of World Wars I and II, there was a little over 2 billion people in the world. A whopping 95% of history's world population are alive today!
Face His Book
before you Facebook!
From Time-to-Time Chart
(by William E. Booth, 1860-1953)
The Revelation Of Jesus Christ
(.pdf book by Dr. Oliver B. Greene)
"I'm not afraid to die. You can't really live until you're not afraid to die! Some people live their whole lives, they're afraid to die!" —Dr. Ralph "Yankee" Arnold, Eschatology 01 | Part 2.
I'm looking for the uppertaker, not the undertaker! Amen!
If you believe in a PREWRATH Rapture, you are LOOKING FOR THE ANTICHRIST!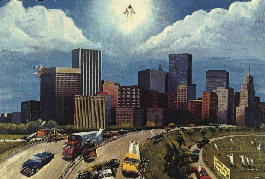 Nobody Is Laughing In Hell
(hot sermon by Evangelist Phil Kidd)
By peace the Antichrist will destroy MANY. The peace sign evidences the soon return of the Lord; and the appearance of the Antichrist who will conquer the entire world, peace being his greatest weapon...
Daniel 8:25, "he shall magnify himself in his heart, and by peace shall destroy many."
---
Who Will Be The Two Prophets?
Hebrews 9:27, "And as it is appointed unto men once to die, but after this the judgment."
I believe that Enoch and Elijah will be the two prophets of Revelation 11:3, simply because neither of these men died a physical death. Enoch was taken to be with God (Genesis 5:24), and Elijah was taken up into heaven by the LORD in a whirlwind (2nd Kings 2:1).
Satan's Counterfeit Israel, Antichrist & World Rule
"The Great Whore" of Revelation 17:1 and 19:2 is revealed in Revelation 17:18 as Jerusalem, that great city who reigneth (Illuminati) over the kings of the earth! Please read, Satan's Counterfeit Israel, Antichrist & World Rule!
---
JESUS—DON'T LEAVE EARTH WITHOUT HIM!
"You don't kill time, time kills you!"
—Brother Lester Roloff, from the awesome sermon titled, WHAT DO YOU LABOR FOR?
Mystery Babylon & The Illuminati
(a fascinating one hour documentary
by Pastor Texe Marrs)
Revelation Chart
(by Dr. Harry Ironside, 1876-1951)
"Why study prophecy? Because it proves the authority of the Bible! Because if prophecy is true, then the One that gave it must be accurate, and must have come from God!" —Dr. Ralph "Yankee" Arnold, Eschatology 01 | Part 2.
---
Watch and Pray:
Pre-Tribulation
Rapture Imminent!
* * * * * * *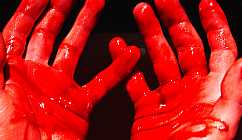 The Destruction Of Jerusalem
(mp3 sermons by Pastor Chuck Baldwin)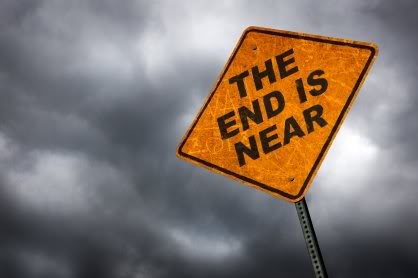 I Know Who Holds Tomorrow
(excellent exegesis, Dr. Max Younce)
The History Channel is of the Devil. In December of 2013 I watched one of their shows titled, "Bible Secrets." They said that The Promised Land (i.e., the land God promised to Abraham and his seed) must be earned and will only be given by God when the entire world unites to become holy. Talk about New World Order indoctrination!!!
The truth is that the "seed" ALWAYS referred to a line of faith, that is, only born-again Christians. This is plainly taught in Galatians 3:26-29, "For ye are all the children of God by faith in Christ Jesus. For as many of you as have been baptized into Christ have put on Christ. There is neither Jew nor Greek, there is neither bond nor free, there is neither male nor female: for ye are all one in Christ Jesus. And if ye be Christ's, then are ye Abraham's seed, and heirs according to the promise."
Will the Church Be Raptured Before, During, or After the Tribulation Period?
DIVORCE CORP
(Judges play god with people's lives while enriching their friends financially)
The Woman (Israel) Rides The Beast (United States)
—Fascinating information by Dr. Texe Marrs, Power of Prophecy, 2015
---
Books By Dr. Clarence Larkin
---
The Antichrist Is Coming Soon!
The Godless world is being prepared to receive a false messiah, who will be the man of sin, the Antichrist; but the Word of God teaches that the true Messiah, Who is JESUS CHRIST, will one day return to establish His literal earthly kingdom, ruling from Jerusalem (true Israel) upon the throne of David for 1,000 years. After the 1,00 years, the Final Judgment of mankind and the Devil will finish (Revelation 20:11-15), every tear shall be wiped away, and then we will live in bliss for eternity with our dear Lord and Savior (Romans 8:32; Revelation 20:4).
Alexander Scourby King James Bible Apps, MP3s, Bible Study Helps | DVDs (Romans 10:17)

The coming Antichrist will be Jewish (not regarding the God of his fathers, nor any god) and he will also be an openly queer homosexual (Daniel 11:37, "Neither shall he regard the God of his fathers, nor the desire of women, nor regard any god: for he shall magnify himself above all"). Tel Aviv, Israel was voted in 2011 as the "World's Best Gay City." The gay Antichrist will be the counterfeit messiah which the Judaizer Jews are waiting to come. The counterfeit nation of gay Israel today will receive the gay man of sin. The Antichrist will proclaim to be God from the soon rebuilt Illuminati temple in Jerusalem. The Catholic Pope will likely be the False Prophet, who will promote the Beast. READ MORE!
* * * * * * *
Will The Church Go Through The Tribulation?
(by Pastor Lee Roberson)
SOME GOLDEN DAYBREAK
(.PDF Book Version)
"Prophecy reveals God's goal for us to reign with Christ!" —Dr. Yankee Arnold, Eschatology 01 | Part 2.
"Jesus is coming back to rule, and to reign and to set up His Kingdom." —Dr. Ralph Yankee Arnold, Eschatology 02.
It's OK to be a nut, if you're screwed onto the right bolt, Jesus Christ!
The 'First Resurrection' Of Revelation 20:6 Consists Of 5 Separate Resurrections
JESUS COULD RETURN RIGHT NOW!!!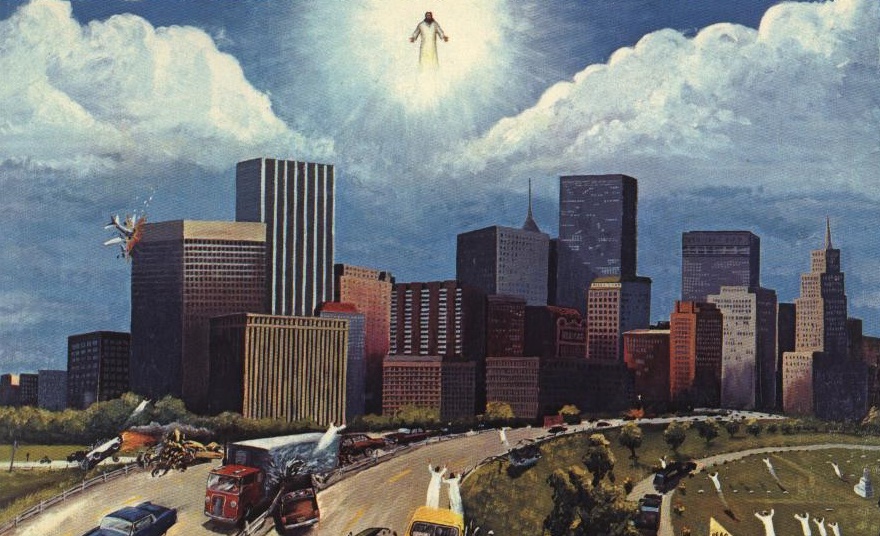 Titus 2:13, "Looking for that blessed hope, and the glorious
appearing of the great God and our Saviour Jesus Christ;"
If you believe in a PREWRATH Rapture, you are LOOKING FOR THE ANTICHRIST!
* * * * * * *
"In prayer it is better to have a heart without words
than words without a heart." ―John Bunyan (1628-1688)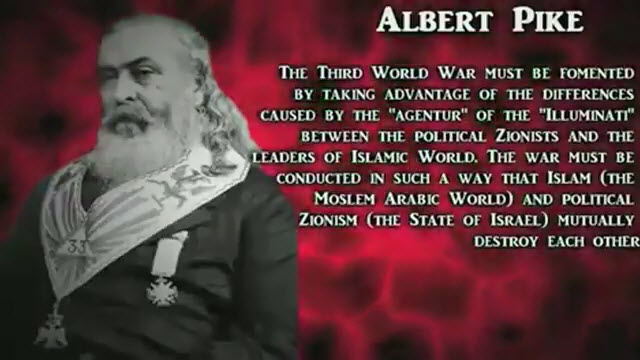 Infamous 33rd degree occult Freemasonry leader, Albert Pike (1809 -1892), predicted World Wars I and II with disturbing accuracy. Clearly, these world wars were planned. Pike also predicted World War III between the Arab states and Israel, drawing the rest of the world into the conflict. I believe that this will be the end time battle during the Tribulation. Clearly we are now living in the End Times!

WORLD WAR III Is Coming!

"As a blind man has no idea of colors, so we have no idea of the
manner by which the all-wise God perceives and understands all things."
—Isaac Newton (1642-1727)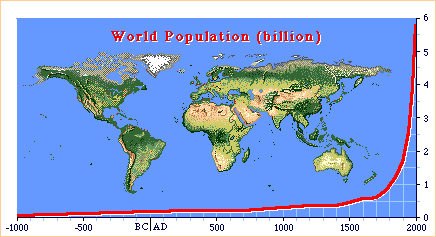 God's Law or Chaos

God's Law or Tyranny

God's Law or God's Judgment

Wall Street And The Rise Of Hitler

Wall Street And The Bolshevik Revolution

1976 Video Presentation By Professor Antony Sutton

Proverbs 25:2, "It is the glory of God to conceal a thing: but the honour of kings is to search out a matter."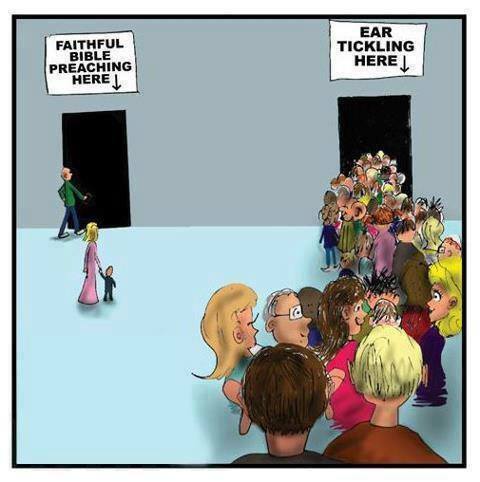 2nd Timothy 4:3-5, "For the time will come when they will not endure sound doctrine; but after their own lusts shall they heap to themselves teachers, having itching ears; And they shall turn away their ears from the truth, and shall be turned unto fables. But watch thou in all things, endure afflictions, do the work of an evangelist, make full proof of thy ministry."

The Generation That Doesn't Look Up! (Pastor Danny Castle)
"The undermining power of sin is always the cause of
decay and deterioration in earthly kingdoms." —Dr. Oliver B. Greene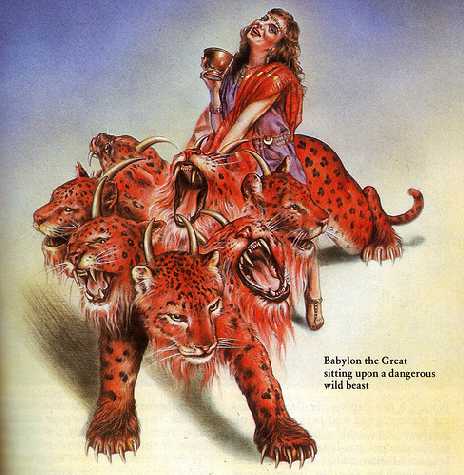 The "MOTHER OF HARLOTS" is the City of Jerusalem!
[specifically, Zionist (manmade) Israel today, and by extension the United States, MP3]

Babylon USA!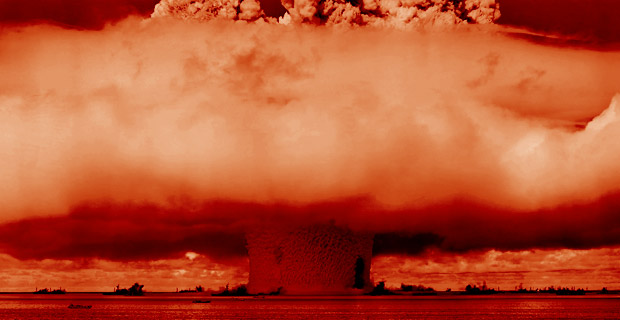 Revelation 18:8-10, "Therefore shall her plagues come in one day, death, and mourning, and famine; and she shall be utterly burned with fire: for strong is the Lord God who judgeth her. And the kings of the earth, who have committed fornication and lived deliciously with her, shall bewail her, and lament for her, when they shall see the smoke of her burning, Standing afar off for the fear of her torment, saying, Alas, alas, that great city Babylon, that mighty city! for in one hour is thy judgment come."

Revelation 17:9, "And here is the mind which hath wisdom.
The seven heads are seven mountains, on which the woman sitteth."

In Ezekiel chapter 16 God's chosen tribe of Israel is portrayed in an amazing relationship with her Creator as His bride. She is Jehovah's unique bride among the nations. Of all the nations on earth, Christ chose Israel alone to become His spiritual wife to have spiritual relations with Him alone. Yet this passage goes on to describe how Israel prostituted that relationship, being called a "whore." Israel became a spiritual harlot by worshipping other gods. In no less than 86 clear passages in the Old Testament, Israel is pointedly described as "a whore." In fact, having been the first to marry God, she became the mother of spiritual harlots. Although many religious systems throughout history have turned their backs on Christ to become spiritual harlots, only apostate Israel is the mother of the principle of spiritual whoredom. Only apostate Israel as "Mother Of Harlots" branded on her forehead forever.

Israel: Mother of Harlots, Babylon the Great!
Revelation 11:8, "And their dead bodies shall lie in the street of the great city,
which spiritually is called Sodom and Egypt, where also our Lord was crucified."
"The Great Whore" of Revelation 17:1 and 19:2 is revealed in Revelation 17:18 as Jerusalem, that great city who reigneth (Illuminati) over the kings of the earth! Please read, Satan's Counterfeit Israel, Antichrist & World Rule!

The Marxist/Zionist Whore (Illuminati) That Rides The Beast (World Government Power)
---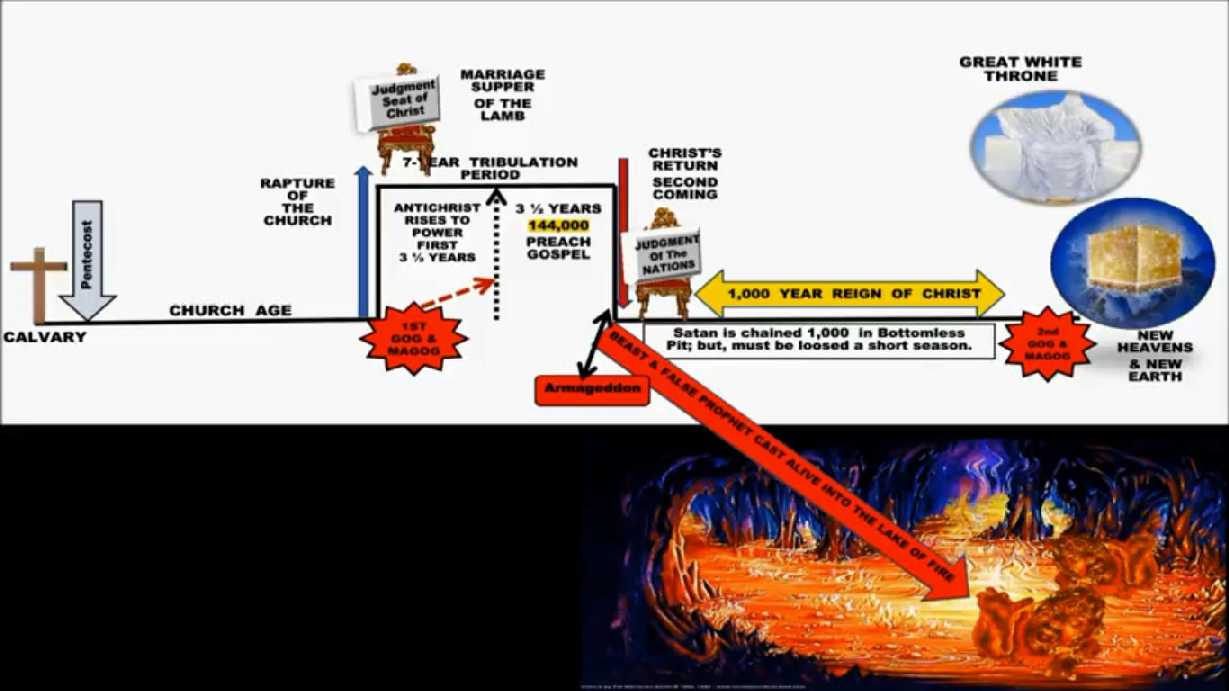 Ye Have Set Up Kings I Did Not Choose (video sermon by Pastor Max D. Younce) | MP3

I Know Who Holds Tomorrow (.pdf)
(the most complete book about Bible prophecy, by Dr. Max D. Younce)
---
2nd Peter 3:8, "But, beloved, be not ignorant of this one thing, that
one day is with the Lord as a thousand years, and a thousand years as one day."

Time (and God gives it) is an island in God's sea of eternity for mankind.
Time is not in Heaven, as far as events run by ... God gave all the things that He gave (when so-and-so was born, lived so many days, and then he died) and He puts all these years and things in the Bible for mankind, but with the Lord time doesn't even exist. Only with Him, as He allotted it to man, so man would know what He is going to do next, and that's why He gave time.

In this world, from creation up until it's destroyed (or remodeled again as new heavens and new earth) time is allotted as a time element in God's whole sea of eternity. Outside of this earth a day with the Lord is as a thousand years. NO TIME, but God reckons time, because He gave it to man so man would know what's going to happen time after time after time after time. You see.
—From the life-changing sermon, "BY FAITH, NOAH..." by Dr. Max D. Younce

"Only one life, 'twill soon be past, Only what's done for Christ will last; And when I am dying, how happy I'll be, If the lamp of my life has been burned out for Thee." —Charles T. Studd (1860-1931)

---
Isaiah 46:10-13, "Declaring the end from the beginning, and from ancient times the things that are not yet done, saying, My counsel shall stand, and I will do all my pleasure: Calling a ravenous bird from the east, the man that executeth my counsel from a far country: yea, I have spoken it, I will also bring it to pass; I have purposed it, I will also do it. Hearken unto me, ye stouthearted, that are far from righteousness: I bring near my righteousness; it shall not be far off, and my salvation shall not tarry: and I will place salvation in Zion for Israel my glory."

As you just read in Isaiah 46:10, God has shared with us what He plans to do, DECLARING THE END FROM THE BEGINNING!!! The Holy Bible contains 29% Prophecy! That is beautiful. The Muslim Koran contains NO prophecy! END
---
Satan's Counterfeit Israel, Antichrist & World Rule

"The Great Whore" of Revelation 17:1 and 19:2 is revealed in Revelation 17:18 as Jerusalem, that great city who reigneth (Illuminati) over the kings of the earth! Please read, Satan's Counterfeit Israel, Antichrist & World Rule! You must understand, oh Christian, that there are two Israel's: God's Israel and Satan's Israel. Present-day Israel is Satan's Israel!!! The Luciferian Illuminati control Israel today, and they rule over the kings of the earth through predatory lending, phony fractional reserve banking scams, intimidation, murder, blackmail, treachery, by causing civil unrest, war and buying them off with lots of money! There are also two Messiahs: God's Messiah (Jesus) and Satan's messiah (the Antichrist)! Have you believed a lie? The corrupt New International Version (NIV) of the Bible removes the word "Messiah" concerning Christ. Zionist puppet, televangelist John Hagee, says that Jesus never claimed to be the Messiah. Hagee is a liar! See John 1:41 and John 4:25 in the trustworthy KING JAMES BIBLE). END

1st John 5:11-12, "And this is the record, that God hath given to us eternal life, and this life is in his Son. He that hath the Son hath life; and he that hath not the Son of God hath not life."

HELL FIRE (you'd better get saved before it's too late! by Pastor Danny Castle)

Revelation 14:11, "And the smoke of their torment ascendeth up for ever and ever: and they have no rest day nor night, who worship the beast and his image, and whosoever receiveth the mark of his name."