28 Contrasts Between the Rapture And Christ's Second Coming!
---
Luke 2:37-38, "And she was a widow of about fourscore and four years, which departed not from the temple, but served God with fastings and prayers night and day. And she coming in that instant gave thanks likewise unto the Lord, and spake of him to all them that looked for redemption in Jerusalem." She was 84-years-old.
She prayed, fasted and shared the Gospel (good news) of Christ's death, burial and resurrection with everyone who visited Jerusalem inquiring how to be saved. Amen! That's what we all should be doing!
---
Personal Handbook of Evangelism
(by Dr. Ray Stanford)
---
Proverbs 22:15, "Foolishness is bound in the heart of a child; but the rod of correction shall drive it far from him."
A good and wise parent spanks their child when they do wrong. The Bible says that disciple will drive the foolishness from them. Wicked society today says, "No, we want you to leave that foolishness there, don't mess with it, raise a spoiled brat" to help bring down American society.
---
Repentance Is "A Change Of Mind"
The Battle Between
Good And Evil
THE VIRGIN BIRTH
OF JESUS CHRIST
MP3 Audio Sermons
by Dr. Curtis Hutson
THE GODHEAD
(aka, "Trinity")
Rightly Dividing
The Word Of Truth
Lordship Salvation:
A Perversion Of The Gospel
(Pastor Curtis Hutson)
---
Printed sermons by
Dr. Tom Malone Sr.
Truthful Articles
How To Survive Personal Conflict
(MP3 sermon by Pastor Robert York, pastor of First Baptist Church of Streetsboro, Ohio)
A friend is someone who knows all about you and still loves you in spite of it.
IMPERFECT PEOPLE
IN HEAVEN (MP3)
(We owe it to those believers who have gone before us into Heaven, to continue their work for the Lord to complete their labours. If our parents are saved, we are also laying up treasures for them in Heaven. Paul said he finished the course (2nd Timothy 4:7), but he didn't say that he finished the work. Paul's course was finished, but the work still needed to be carried on. This is one of the greatest sermons I have ever heard. I hope you'll listen to Dr. Jack Hyles pour out his heart in this sermon. It will change your life for God if you'll listen with a humble and obedient heart to the Lord.)
"Behind every tragedy in human character is a slow process of wicked thinking." —Dr. Bob Jones Sr.
God answers
KNEE-MAIL!
It Is Dangerous To Teach That The Basis Of Our Salvation Was Finished On The Cross At Calvary!
The Satanic Attack Against Biblical Fundamentalism
Not My Will, But Thine
(a life-changing MP3 sermon by Dr. Jack Hyles — You'll never find the will of God as long as you have your own will.)
God is not unjust to send people to Hell, because men reject the mercy of God.
FULL ASSURANCE
(Dr. Harry Ironside)
How Big Is Your Bible?
(MP3 sermon by Pastor Jack Hyles)
Reasons Why You Cannot
Lose Your Salvation
(by Pastor Hank Lindstrom)
His Voice
"America's greatest need is to see Christians who know how to love!" —Dr. David Gibbs Jr., a quote from the beautiful sermon, "His Voice."
The Gospel Mindset
(You're not saved unless you have a very specific mindset of the Gospel)
Mark 9:50, "Salt is good: but if the salt have lost his saltness, wherewith will ye season it? Have salt in yourselves, and have peace one with another."
---
Peter Preaches The Simple Gospel
The "Fear Of God" Literally Means Fearing God's Wrath!
HOOTERS is a disgrace to America, a sinful shame, an unwholesome organization, shady and a contributing factor to the continued Steps In The Degeneration Of Our Nation (MP3 sermon preached by Brother Lester Roloff, 1914-1982)
1st Kings 21:20, "...thou hast sold
thyself to work evil in the sight of the LORD."
---
Is Lordship Salvation a Counterfeit
form of the Gospel Message? (video)
A Superb Commentary On The Epistle Of Galatians
Get God's Gift | Wrong Repentance | Repentance | Lordship Salvation
(excellent writings by Pastor Hank Lindstrom, 1940-2008)
A Christian SHOULD Live For Christ; But If He MUST,
That Would Be Works; And If He WILL, That Is Calvinism!
---
We learn the Word of God one truth at a time—line upon line, precept upon precept, here a little and there a little—which is why we ought to bath our hearts and minds with Bible preaching, prayer, fasting; and listening, memorizing, meditating and reading the Bible continually...
Isaiah 28:10 and 13, "For precept must be upon precept, precept upon precept; line upon line, line upon line; here a little, and there a little: But the word of the LORD was unto them precept upon precept, precept upon precept; line upon line, line upon line; here a little, and there a little; that they might go, and fall backward, and be broken, and snared, and taken."
---
Christianity began as a new birth by faith in Christ's death, burial and resurrection. When it went to Greece it became a philosophy. When it went to Rome it became an organization. When it went to Europe it became a culture. And when Christianity came to America it became a business!
Luke 19:46, "Saying unto them, It is written, My house is the house of prayer: but ye have made it a den of thieves."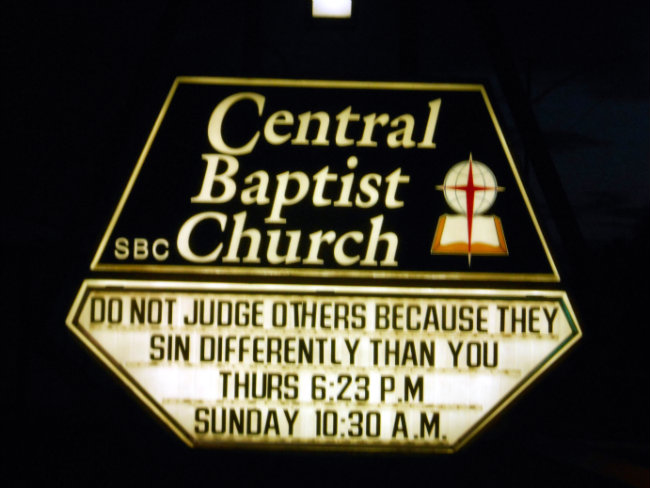 ---
It's our choices who make us what we are,
and we can always choose to do what is right!
Granville Sharp's Rule of Greek Exegesis! (Acts 20:21 explained)
Proverbs 21:23, "Whoso keepeth his mouth
and his tongue keepeth his soul from troubles."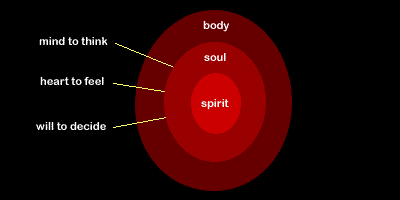 Salvation Is More Than Being Saved
Starving Church Congregations
(most churchgoers aren't being fed the inspired Word of God)
Justified By Faith & By Works (by Pastor Jack Hyles)
Starting Over ("We all have to start over once and a while!")
—quote from the sermon, STARTING OVER by Pastor Danny Castle!!!
"Too many people let the failures of yesterday and the fears of tomorrow rob them of the joy of serving God today!"
—quote from the sermon, STARTING OVER by Pastor Danny Castle!!!
"The way to be where you ought to be tomorrow is to do what you ought to do today!" —quote from the sermon, STARTING OVER by Pastor Danny Castle!!!
Dr. Hyles, Marriage, Part 6
(you may think you got a raw deal, but marriage is a commitment)
Life-Changing Bible Studies By Pastor Jack Hyles...
Four Calls To Soulwinning Video
Be Still And Know That I Am God
"Preaching is fire in the pulpit that melts the ice in the pew."
—Dr. Jack Hyles
---