I Love Jesus!
How long should I read the Bible each day? Read it until your heart burns! HEART BURN... AMEN!
THE VIRGIN BIRTH
OF JESUS CHRIST
Preaching With Authority
(Running Short On Authority, awesome MP3 by Brother Roloff)
Every Believer Needs
To Listen To Preaching
(preaching brightens the worst days)
Importance Of Listening To God
I Am An Idea
(Pastor jack Hyles)
The Simplicity That is in Christ!
Unbelief always sees problems, but faith always sees solutions in Christ!
EXCEPT YE REPENT
(by Dr. Harry Ironside)
Without Sin There Wouldn't Be Christmas
---
We must be emptied of that which we are filled, so that we may be filled of that which we are empty...
THE SPIRIT'S ABIDING
(MP3 sermon by Dr. Hyles - all is vain unless the Spirit of the Holy One comes down!)
Life-changing Preaching By Pastor Danny Castle
SOME ON BROKEN PIECES
(I thank God for using my shipwrecked life to help others for Jesus Christ!)
"Life can only be understood backwards; but it must be lived forwards." —Soren Kierkegaard (1813-1855)
How Big Is Your Bible?
(MP3 sermon by Pastor Jack Hyles)
Oh That Men Would Praise the Lord for His Goodness!
Be Careful Who You Choose As Mentors
Forgiveness is a mark of those who follow Christ!
God's forgiveness of man becomes a pattern for man's forgiveness of man. There is no joy in life without forgiveness.
---
"It is Satan's desire to hide the cross from those who are unsaved so they will be lost for all eternity. The devil uses many different things like religion, baptism, good works, moral living, sinful pleasures, bitterness, wealth, and difficult circumstances to hide the light of the Gospel."
SOURCE: BIMI WORLD; Director David H. Snyder; p. 2., Number 52, Volume 1, 2016.
---
Not praying for others is a sin. 1st Samuel 12:23, "Moreover as for me, God forbid that I should sin against the LORD in ceasing to pray for you: but I will teach you the good and the right way." There were 10,080 minutes in the past week, did you pray for anyone for even a single minute of that time?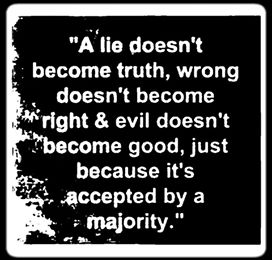 When the believer for any purpose sits side by side with the unbeliever, he will find his cheering for Jesus gets a bit quieter, his zeal is lessened, and soon his testimony will be silenced! —Dr. Jack Hyles, chapter 15, Jack Hyles Speaks On Biblical Separation.
Colossians 1:27b-29, "...Christ in you, the hope of glory: Whom we preach, warning every man, and teaching every man in all wisdom; that we may present every man perfect in Christ Jesus: Whereunto I also labour, striving according to his working, which worketh in me mightily."
The Great Meaning
Of "Metanoia"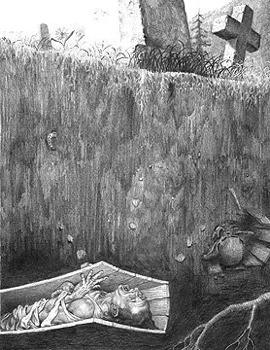 Hebrews 9:27, "And as it is appointed unto men once to die, but after this the judgment."
Life is short, Hell is hot, and eternity is a long time!!!
2nd Corinthians 4:18, "While we look not at the things which are seen, but at the things which are not seen: for the things which are seen are temporal; but the things which are not seen are eternal."
---
Helpful Books By Dr. Max Younce
(Hundreds of doctrinally-sound answers to commonly asked Bible questions)
Hardcopies Available 4 Purchase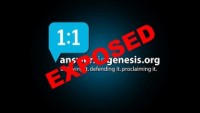 The dangers of the Young Earth Creation movement!
HOW TO WIN UNSAVED LOVED ONES
(MP3, Pastor Tom Malone, "There is no substitute for concern!")
The term "fundamentalist" is given not to those who simply believe the aforementioned fundamentals but to those who have separated themselves from those who do not. This brings the doctrine of separation into focus as a vital and necessary part of being a fundamentalist. —Dr. Jack Hyles, chapter 15, Jack Hyles Speaks On Biblical Separation.
A Friend Helps A Friend To See, But Hypocrite Neo-Evangelicals Don't Want The Real Truth!
Soul-Winning
(by Dr. C. W. Fisk)
Prayer
(Prayer works, one way or another, prayer works!)
E-SWORD (excellent free software to study Hebrew, Chaldee and Greek meaning of Bible words)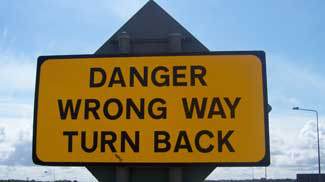 "Jesus does not forgive sin! Jesus paid for the price of sin with His death, burial, and resurrection. Jesus does not forgive sin for He paid for sin Himself. He forgives sinners by paying for their sins!"
—Dr. Bob Gray Sr.

When you believe the Gospel, you receive God's gift of forgiveness!
---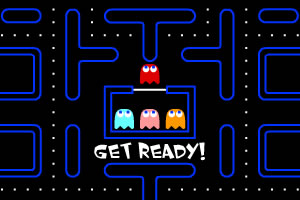 Whatever happened to Pacman? Today, video games feature murder, rape & drug dealers! Kids sure are missing out these days on the good old days when Space Invaders first came out. These are some of my favorite 1970's and 1980's arcade originals. ...

Millipede | Space Invaders | Asteroids | MsPacman | Mario Brothers | Super Mario Bros | Super Mario 2 | Mario And Yoshi | Gravitar | Battlezone | Crystal Castles | Tempest | Pacman | Yars Revenge | Adventure | Lunar Lander | Haunted House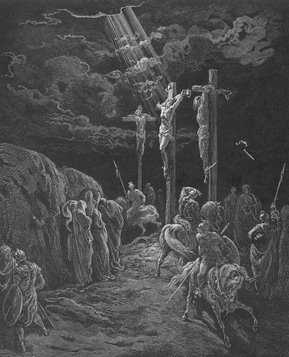 Peter Preaches The Simple Gospel
Sin thrills, then kills; it fascinates, then it assassinates!
A NATION IN PERIL
(a 1:45 hour patriotic film I made)
They Have Taken Away My Lord, And I Know Not Where They Have Laid Him!
Esteeming Others
Better Than Our Self
Abortion is Murder
By a Different Name
You Need to Instill a Work
Ethic in Your Children
Never Use Corruptible Word To Interpret Incorruptible Word
One Of The Main Reasons Why You Don't Get Your Prayers Answered (MP3 by Dr. Jack Hyles)
Wonderful Truths About Salvation
How Good Of A
Student Are You?
"Now listen carefully to me! I don't care who you are, you are not going to be able to stand, careful, close, scrutinization, by a critic!" —Dr. Jack Hyles, a quote from the sermon, "In Find No Fault In This Man!"
---
"I'd rather be in trouble with the Devil than be in trouble with God!" —a quote by Pastor J. Frank Norris (1877-1952) from the sermon, "Wearing The Name, But Staying The Same!"
---
Don't Blame ObamaCare,
blame "I DON'T CARE!"

STRENGTH & BEAUTY
(by Dr. Jack Hyles)
---
Backslidden Again
(Dr. Max Younce; When Christians see no way out because of sin!)
2nd Timothy 3:16-17, "All scripture is given by inspiration of God, and is profitable for doctrine, for reproof, for correction, for instruction in righteousness: That the man of God may be perfect, throughly furnished unto all good works."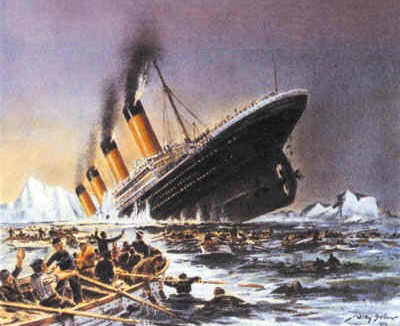 The Titanic Disaster... and you!
The World is Like the Titanic
(THE TITANIC, an MP3 sermon by Evangelist Lester Roloff)
How To Lose Friends And Influence History
(by Pastor Roy Thompson)
Proverbs 27:5, "Open rebuke is better than secret love."
HELL FIRE (you'd better get saved before it's too late! by Pastor Danny Castle)
"Repentance means to change your mind—change your mind—change your mind about how you want to get to Heaven to what God says you've got to do to get to Heaven. If you've got to repent of all your sins, you're still headed for Hell tonight." —Pastor Bob Gray, a quote from the awesome MP3 sermon, Why You Should Be A Part Of A Growing Church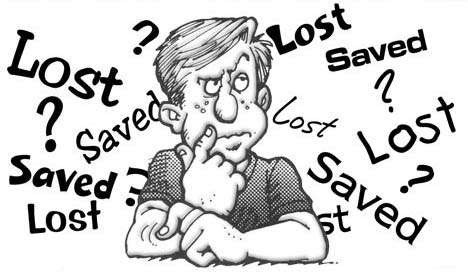 Caught Between Grace And Works (a precious sermon by Pastor Ralph Yankee Arnold)
So Much The More As Ye See The Day Approaching (MP3 by Dr. Jack Hyles)
(We ought to work even harder as we see the end years of our life approaching)

"You show me a person to whom Heaven becomes real, and this Book becomes real, and God becomes real, and Hell becomes real, and salvation becomes real, and I'll show you a person that will so much the more serve God as he sees the day approaching!" —Pastor Jack Hyles, a quote from the awesome MP3 sermon titled, "So Much The More As Ye See The Day Approaching."

How Much Do You Love Jesus? (MP3 sermon by Brother Lester Roloff)

"The things that are right in life always follow suffering;
The things that are wrong in life always precede suffering."
SOURCE: Dr. Jack Hyles (from the MP3 sermon, 'COUNT THE COST')
"The existence of the Bible, as a book for the people, is the greatest benefit which the human race has ever experienced. Every attempt to belittle it is a crime against humanity." —Immanuel Kant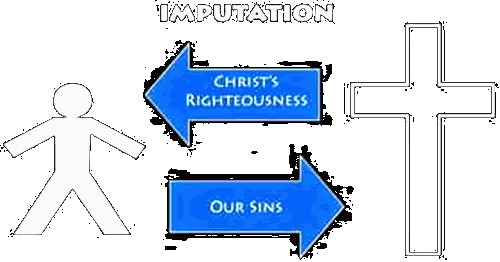 "Those who want to destroy the family will continue to urge mothers to leave the home and 'become fulfilled in the workplace.' When the mother goes into the workplace to become 'fulfilled,' or to increase the family's income, she leaves the care of the children to others. Those who warn against such practices will continue to be scorned by the feminists and others who have a hidden agenda: they want to destroy the family."
SOURCE: The New World Order, pg. 245-246, by Ralph A. Epperson; 1990; ISBN: 0-9614135-1-4; publisher: PUBLIUS PRESS, Tucson, Arizona.
Be Of Good Cheer! (hot video sermon by Pastor Danny Castle)

"The Church at its worst is better than the world at its best!"
—Pastor Danny Castle (a quote from the tough love video sermon titled, "Is Your Heart Right?" | MP3)

* * * * * * *
You must have the preaching that produces repentance if you want to get people saved. Here's a great quote from Dr. Ironside:
Godliness has "promise of the life that now is, and of that which is to come." But the only way one can enter into godliness is by turning to God as a repentant sinner and receiving the Saviour He has provided in the Gospel. Therefore the crying need of our degenerate times is for a revival of true old-fashioned, Christ-centered, Bible preaching that will call upon all men everywhere to repent in view of that coming day when God will judge the world in righteousness by His Risen Son.

SOURCE: Dr. Harry A. Ironside; chapter 16, "The Preaching That Produces Repentance"; Except Ye Repent.

---
MP3 sermons by Brother Lester Roloff)

Listen to a Few Good Attorneys, Professors & Judges Expose CPS Corruption!
[how the Administrative Courts, a corrupt 4th branch of government (MP3), steals children from U.S. citizens!]
Attorney Jailed Denied Rights for Exposing Judicial Corruption, Richard Fine California
"It is impossible to enslave mentally or socially a Bible-reading people. The principles of the Bible are the groundwork of human freedom." —Horace Greeley
INFOWARS.COM (the best source for truthful news)
How Much Do You Love Jesus? (MP3 sermon by Brother Lester Roloff)
"The only exercise some Christians get is jumping to conclusions, running down their friends, sidestepping responsibility, and pushing their luck. That is not the kind of exercise Paul is talking about." —Pastor J. Vernon McGee
JACK HYLES SPEAKS ON BIBLICAL SEPARATION
---